story
/
Partnerships, Wetlands
Community co-operation at Cooper Marsh
Perseverance, passion and partnerships pay-off at prized Ontario wetland.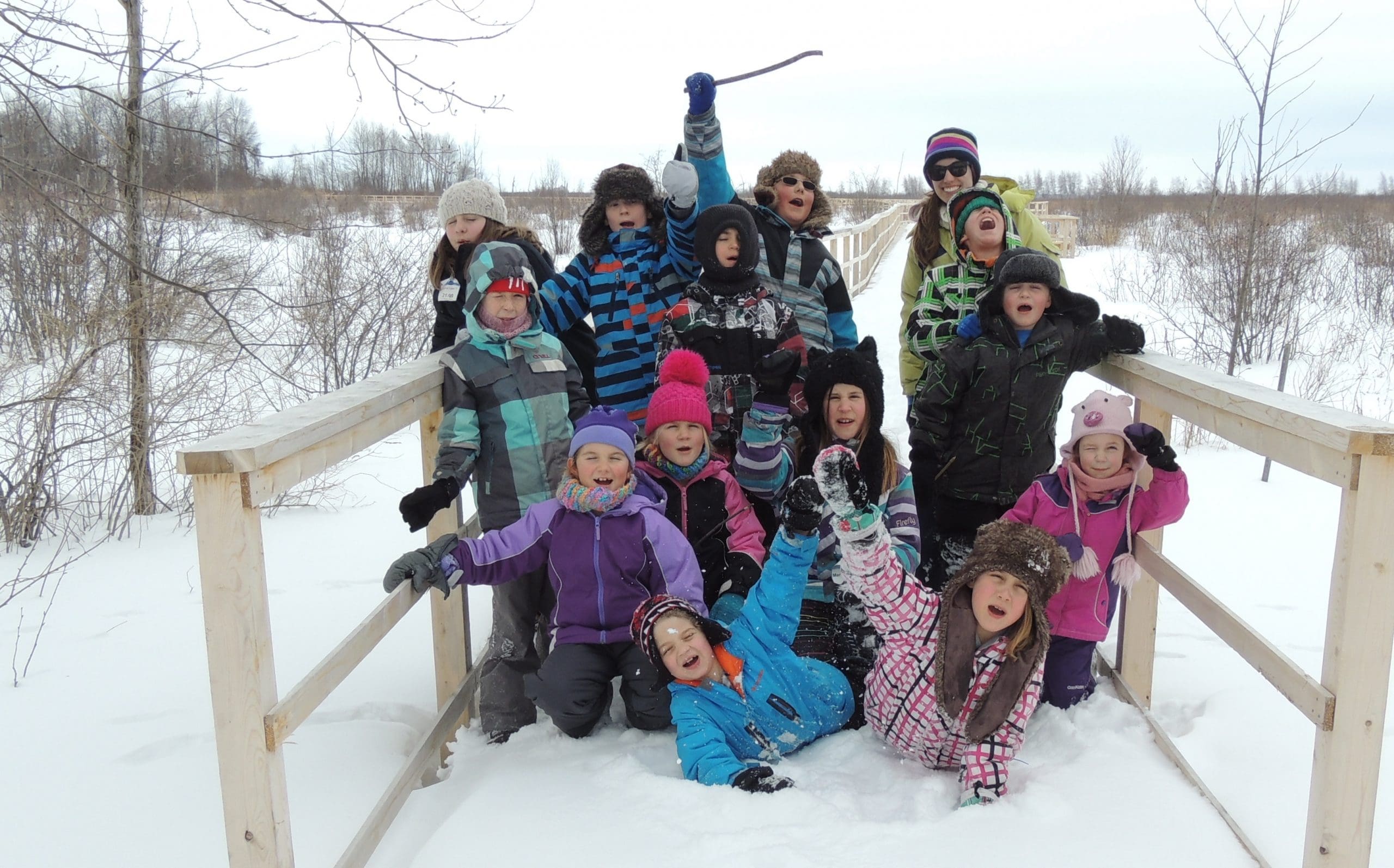 After years of seven-day work weeks, frequent international travel, directing a major research program at the Shriners Hospital at McGill University and acting as the scientific director of a federally funded national centre of excellence for arthritis research, Robin Poole retired.
And with the start of a new chapter, he decided to leave the city and pursue an old passion. "When I was working I was too busy to enjoy nature. I just didn't have the time. But since my retirement, I make the time," says Poole.
With his wife Mary, Poole moved to the rural community of Lancaster, Ont. located an hour west of Montreal, Que. and approximately 20 minutes east of Cornwall, Ont.
He was drawn to the area by a place he'd discovered in earlier visits: Cooper Marsh.
Cooper Marsh sits on the picturesque north shore of Lake St. Francis, a section of the Saint Lawrence Seaway. It was constructed in the 1980s by DUC under the vision and leadership of Bill Cooper, with support from the Raisin Region Conservation Authority (RRCA) and the South Lancaster Fish and Game Club (SLFGC).
Designated as a Class I provincially significant wetland by the Government of Ontario, Cooper Marsh forms part of the larger Charlottenburg Marsh.
Beloved by birders, families and eco-tourists for its rich and rare bird life, Cooper Marsh is also a major educational centre for primary, secondary and college students. Each spring and summer, the St Lawrence River Institute of Environmental Sciences (SLRIES) and the RRCA offer spring and summer camps at Cooper Marsh to area youth.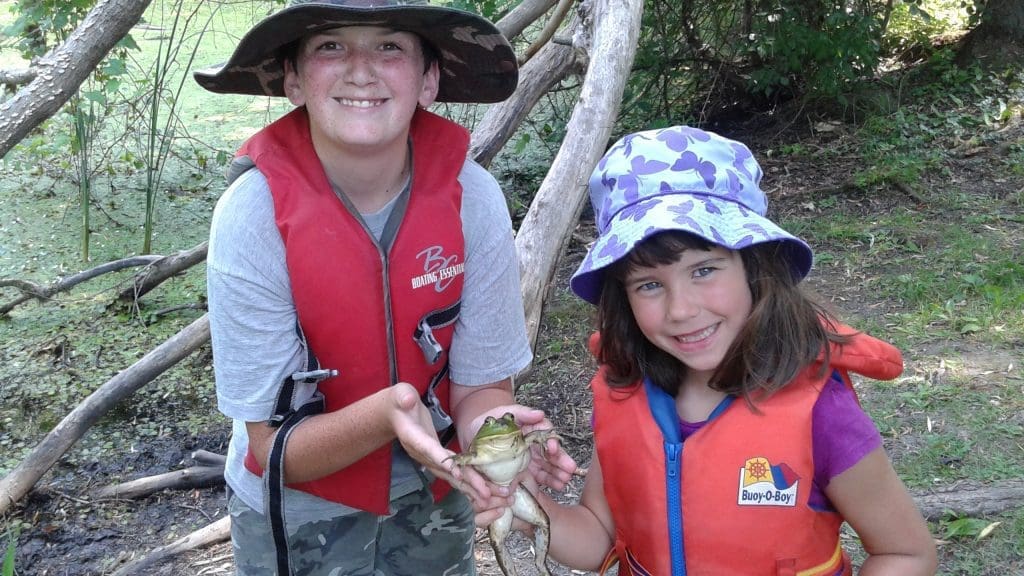 But six years ago, the wetland was in a state of disrepair. It was a shadow of its former self. "Reeds and cattails choked the Marsh, leading to a loss of almost all open water. And this led to a drop in bird species," says Poole.  The state of the Marsh concerned many people, including members of the local Cornwall and Area Birding Club (CABC), of which Poole was a member.
When an overgrowth of vegetation occurs that limits open water, a domino effect is set in motion. Fewer aquatic plants are able to grow, which leads to fewer invertebrates, and in turn fewer birds who rely on these food sources. Once common nesting birds at Cooper Marsh, like black terns, disappeared.
But the problems didn't stop there, Poole discovered.
"We were on the verge of having to close the extensive boardwalks for safety reasons. Time and nature had taken their toll. Everyone was concerned about this because those boardwalks were so popular," he says.
Something had to be done. But the responsibility to repair Cooper Marsh couldn't fall solely on the shoulders of DUC or the RRCA. Neither organization had the resources or the funding to undertake all the work.
"There were a lot of expenditures at Cooper Marsh 25-30 years ago, but there wasn't a lot of money coming in afterwards, so it was difficult to keep up with the maintenance," says Roger Houde, general manager of the RRCA, whose first job with the conservation authority was to supervise the building of the Cooper Marsh visitors' centre.
And that's when the community stepped up, in the form of the Cooper Marsh Conservators (CMC).
Established in 1997, the CMC became a registered charity in 2008, with a mandate to work with RRCA to safeguard the Marsh.
CMC named Poole, a new member, to chair a fundraising committee in 2011. And along with fellow Conservators and their partners CABC, RRCA, DUC and SLRIES, he worked to improve habitat and infrastructure at the Marsh. They launched "Get On Board," an initiative with a goal to raise enough money to cover the cost of replacing the boardwalk at Cooper Marsh.
And then, Poole resorted to a skill he'd honed during his professional life. He began to write grant applications. As a not for profit, CMC was able to apply for funding that was previously unavailable to the RRCA.
When it came to asking for money, Poole cast his net wide, and wrote to "all sorts of organizations."
After initial failures, CMC secured their first funding, from a federal agency in 2012.  They've since received financial support from provincial agencies, national foundations, the general public, the local township and further federal funding.
"Within two years all the boardwalks had been rebuilt, together with new viewing platforms, all of which are wheelchair-friendly," shares Poole.
With the infrastructure in better shape, the CMC set its sights on restoring habitat at the Marsh.
In 2011, CMC joined RRCA, DUC and CABC in a five-year drawdown to reduce cattail overgrowth and promote more diverse flora. While it may seem counterproductive for wetlands to go through a wet-dry cycle, this process occurs in natural wetlands. At constructed wetlands like Cooper Marsh, people need to create such cycles.
"From what we can already see, this drawdown, guided by Ducks Unlimited Canada, has been a success," says Poole.
During the winter of 2014, in an effort to create more habitat, the CMC, with the support of their partners, raised the money to construct interconnected ponds at Cooper Marsh, deep enough to resist cattail invasion. Efforts to improve the Marsh continued in 2016, with the addition of more ponds near the visitors' centre and three viewing blinds.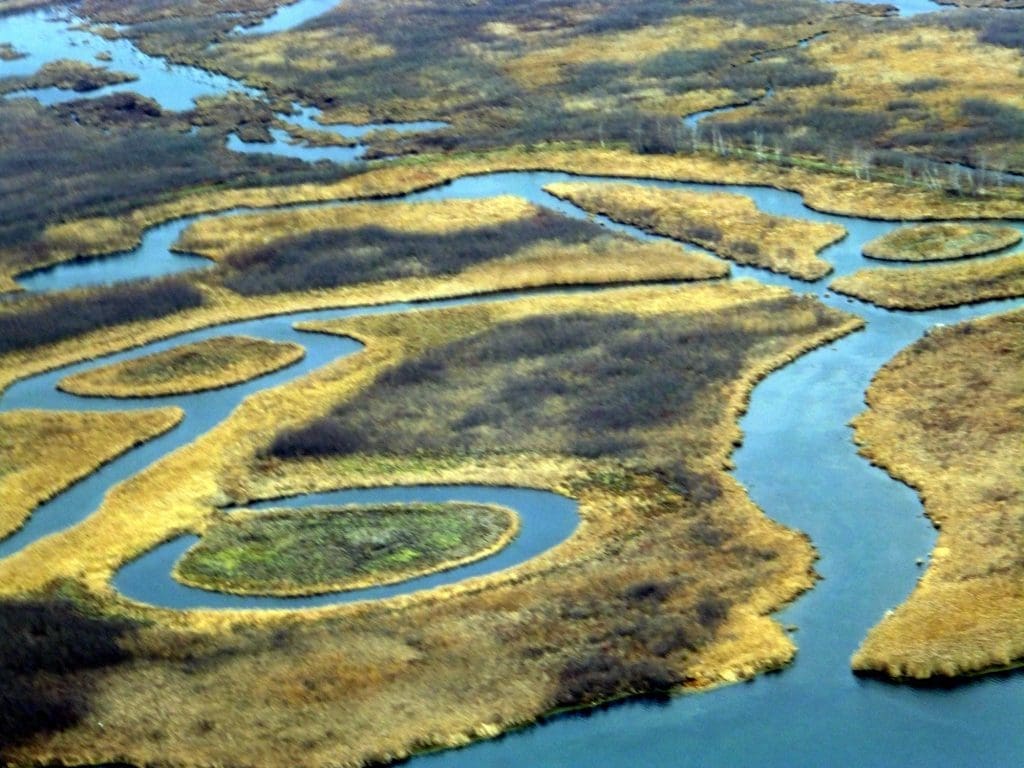 Years of work are beginning to pay off.
"The restoration of Cooper Marsh, provides habitat for an abundance of wildlife and is the perfect setting for attracting and educating people about the value of wetlands," says DUC conservation specialist, Erling Armson.
This past summer, sandhill cranes nested at Cooper Marsh for the first time. "I just had a feeling of elation when we first saw them," says Poole. "It tells us that…the Marsh is back on its feet once more," says Poole.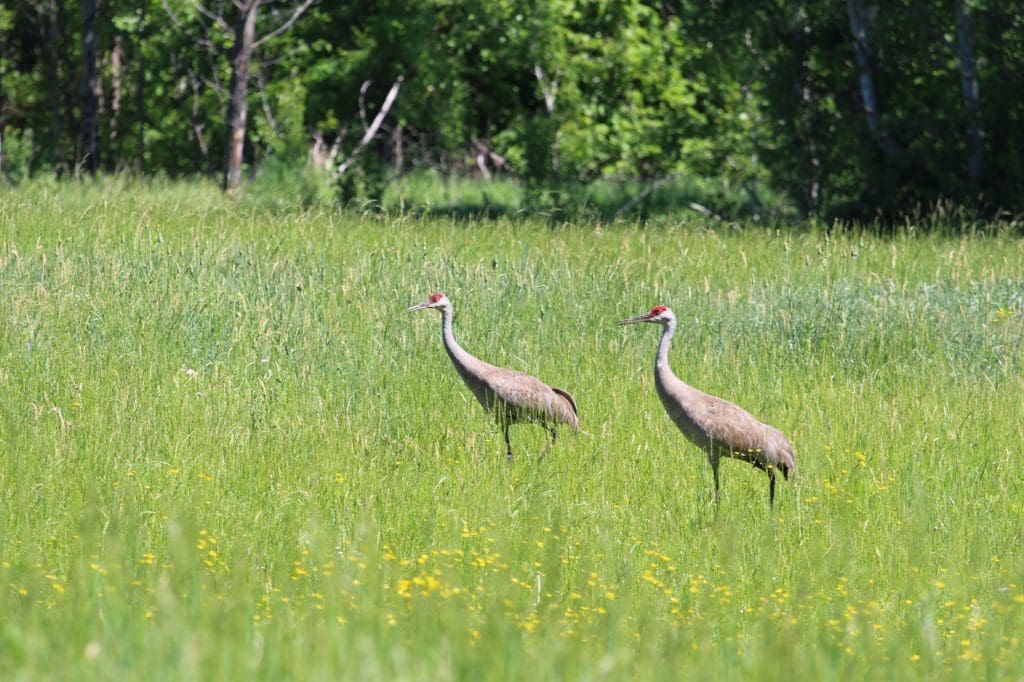 Despite everything the CMC and its partners have already accomplished at Cooper Marsh, they're not resting on their laurels.
They're planning additional ponds, updates to wildlife displays at the visitors' centre, and to help the RRCA with the creation of a wild flower garden and nursery at Cooper Marsh.
"Were it not for our partnerships and working together with the community … it would not have been possible to restore Cooper Marsh," says Poole.
"We have excellent partnerships with RRCA, Ducks Unlimited Canada, CABC, SLRIES and the South Lancaster Fish and Game Club. The latter was also instrumental in helping create Cooper Marsh and the visitors' centre," says Poole.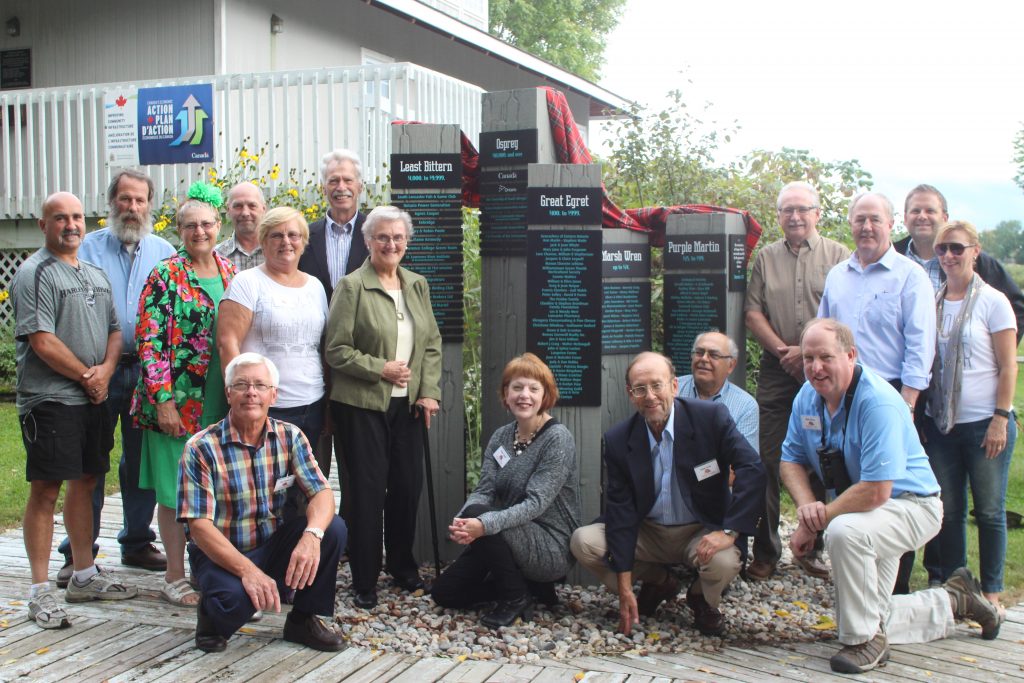 And if the community hadn't rallied around Cooper Marsh? It's a question Poole has considered often. "It would now be in a sorry state," he says.
"But instead, what we have again is something special because a group of community volunteers who cared stepped forward to take the lead. They created a partnership that worked out a way to restore the Marsh. We only have to look at the many smiling visitors to know how much they appreciate what we have done."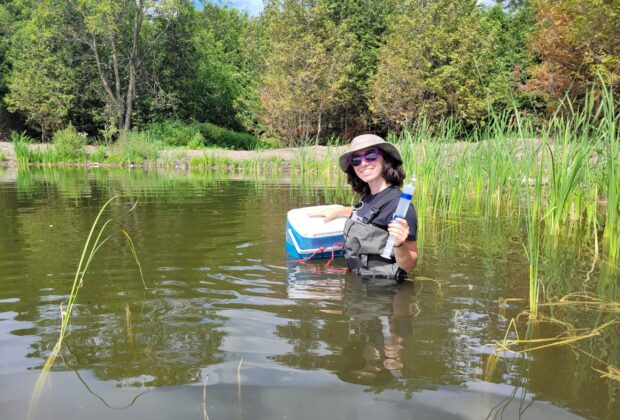 Partnerships, Science, Wetlands
trueSara Abate had the opportunity to conduct her field work and learn under the guidance of DUC's research scientists.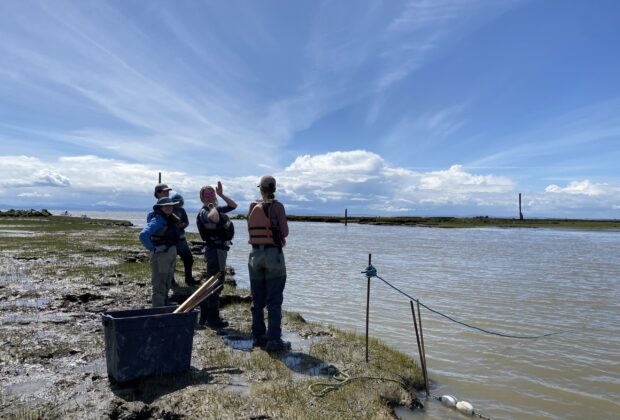 85 Years of Conservation, Biodiversity, Pacific Coast, Partnerships
trueDUC and Raincoast Conservation Foundation are restoring natural infrastructure in the Fraser River Estuary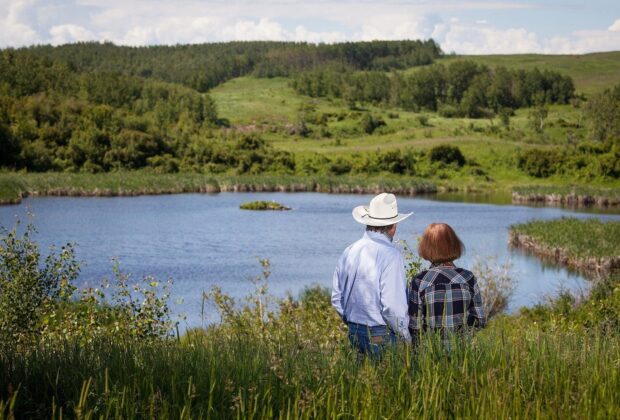 85 Years of Conservation, Partnerships, Prairie Pothole Region
trueATB's decade-long financial commitment leaves a legacy of conservation.