Missed the webinar or want to watch it again? You can view the recording anytime at crowdcast.io/e/wild-pollinators.
What species of bees need the most help?
Native bee species, or wild bees, need our help. They are an important element of our natural ecosystems, and support food production too.
Canada's Species at Risk Public Registry lists three endangered bee species: the rusty-patched bumblebee, gypsy cuckoo bumblebee and macropis cuckoo bee, with others listed as "threatened" and of "special concern."
Why are wild pollinator populations declining in Canada?
Research shows that land use change, or habitat loss, had impacted wild pollinators and biodiversity overall more than any other factor. Species such as native bees require diverse landscapes with suitable places to nest and gather pollen and thrive in areas with close or connected patches of habitat. Other species depend on specific plants, such as monarch butterflies using milkweed exclusively for egg and caterpillar survival. The vast amount of habitat loss, including wetlands and grasslands, is directly linked to pollinator and biodiversity declines.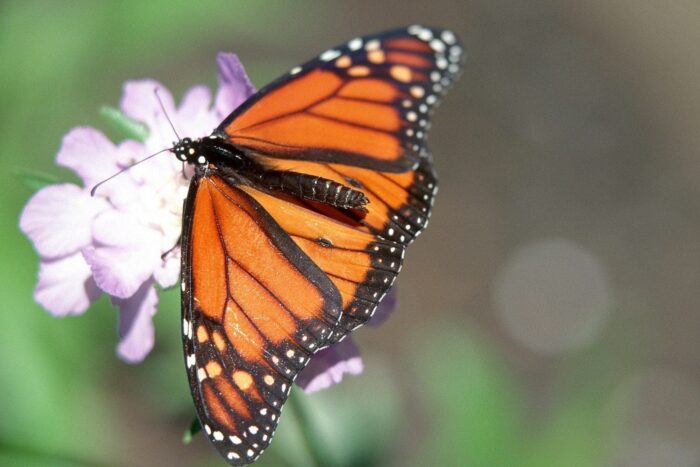 What areas of Canada have monarch butterflies?
There are two populations of monarch butterflies in North America, divided by the Rocky Mountains, and Canada is part of the northern range for both. The western migratory population ranges into British Columbia. The eastern migratory population ranges into the southern area of most other provinces, with Ontario having the largest total population and Prince Edward Island having the smallest.
Are monarch butterflies ranging further north than they used to?
Yes, monarch butterflies are ranging further north, and this is likely related to climate change. Citizen science has helped to show that their range is expanding, but the population isn't growing. Milkweed is also tracking further north and researchers believe the monarchs are following the milkweed. For this reason, Canada will become increasingly important for the future of monarch butterflies and milkweed.
Can citizen science help pollinators? What details are most important to document when observing pollinators?
Data collected through citizen science apps is used in research on monarch butterflies, bees and other pollinators. The amount of data on insects in Canada is low, therefore citizen science is an important source for growing the available information.
When observing a species, iNaturalist recommends first capturing a clear photo and recording your date and location. If you need help with identification, these details meet the platform's minimum requirements to get identification help from its community members.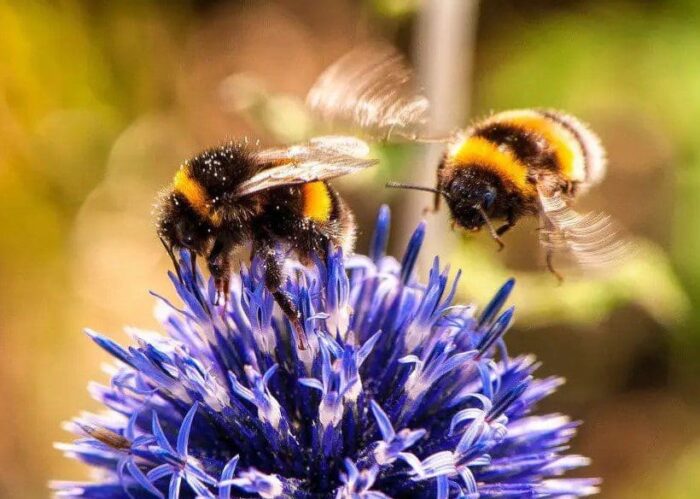 What kind of plants can I add to my lawn and garden to attract and help pollinators?
Milkweed is a great plant to start with, as it's the only plant monarch butterflies will lay their eggs on. By planting local milkweed varieties in your yard, you are providing a vital resource for endangered monarch butterflies and providing yourself with a chance to watch monarchs transform from egg to caterpillar to chrysalis and emerge as winged adult butterflies. Seeds and plants are often available from garden centres and seed suppliers in the spring, and you can harvest seeds from your own plants to expand your milkweed garden over time. Other nectar-rich flowers, suitable to your region, can also support monarchs.
Native bees may prefer native plants, so to support them, start with local plants for your yard, garden or balcony, and choose a variety of native plants that flower at different times. Think beyond your flower garden, too; flowering trees and shrubs are also important sources of pollen.
Non-native garden plants can also be a good source of pollen and nectar. Just take care to avoid invasive plants like purple loosestrife, which can spread from your garden and take over wild ecosystems.
Is there a way to control mosquitoes in my yard that won't harm pollinators?
The best way to control mosquitoes without affecting pollinators is to prevent mosquitoes from inhabiting your yard in the first place by eliminating standing water. Also consider personal mosquito deterrents, like repellant, rather than treating an area. According to the National Wildlife Federation, "the most widely used residential mosquito sprays are also highly toxic to native pollinators such as bees and butterflies."
When do butterflies migrate?
Research on fall migration of eastern monarch butterflies shows they leave Canada for Mexico starting around mid-August. They begin a multi-generation return migration to Canada at the start of spring.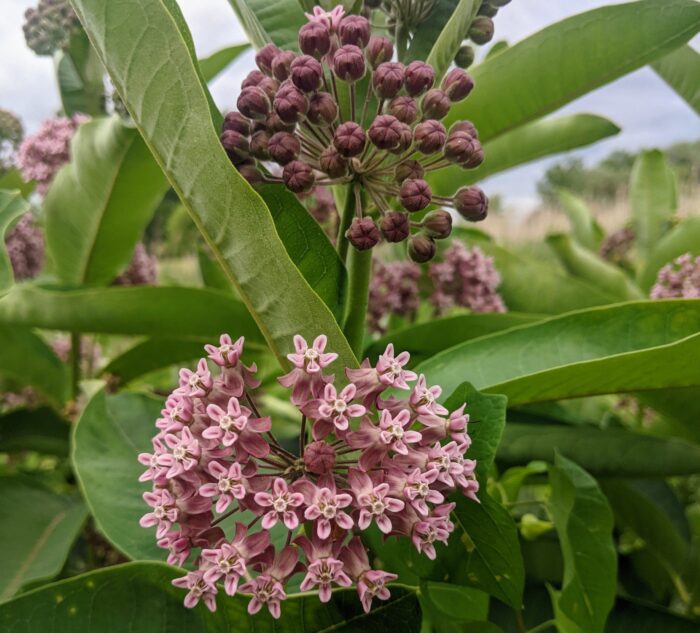 What's the most impactful thing I can do to help pollinators?
There are a few easy ways anyone can help pollinators:
1. Plant native plants in your garden or yard or on your balcony. Pollinators don't need a big area of habitat to be successful, so every little bit helps.
2. Contribute to research using citizen science. Log your pollinator sightings on platforms like iNaturalist, Mission Monarch, eButterfly and Bumblebee Watch.
3. Support groups that conserve important habitat like wetlands and grasslands across Canada and North America. Donate, volunteer or advocate to help change policies that affect pollinators and biodiversity.
Does beekeeping negatively affect wild bee populations?
Beekeeping and wild bees can co-exist, but at high densities, honeybees can have negative impacts on wild bees. Firstly, honeybees are closely related to bumblebees and therefore can transmit disease and parasites to them. Secondly, honeybees can outcompete native bees for resources in areas where the amount of forage is low. Honeybees need a lot of nectar and pollen and can be aggressive, sometimes pushing native bees off their plants.
Citizen science apps often include identification suggestions, so contributing your observations can be a great way to start. If possible, try to get a high-quality photo or photos that include the face, the whole body and wings, to provide as much information as possible for those providing help.
Field guides like the following are also useful resources with plenty of detail:
What can municipalities do to support pollinator populations?
Municipalities oversee large areas of land, including parks and roadsides. These areas provide opportunities to increase pollinator habitat by planting native flowering plants. Municipalities can also revisit outdated bylaws to better allow property owners to provide naturalized habitat in their yards.
Does canola farming help or hurt bees?
Canola provides high-quality pollen, but only flowers for a relatively short period of time. Bees need access to flowers throughout the growing season, so landscapes with little diversity have a reduced ability to support bees and biodiversity overall. However, when cropland is part of a more complex landscape that includes features like wetlands, woodlands and brush, native bees can access more of what they need throughout the season and within their flight ranges—and in turn, help pollinate the crops.
Cropland, not including corn and soy fields, supports 38 per cent of all common milkweed in Canada, so these areas are providing vital resources for monarch butterflies, which only lay their eggs on milkweed.