We support "green jobs" across Canada, hiring the skills we need to help us restore wetlands in rural communities. We're working both ends of the shovel for ducks and for people in Ontario.
Over two years (2018-2020), we completed 245 wetland projects in Ontario—an investment of $9.3 million that delivered $5.8 million in "green jobs" to rural service contractors. 
There's more. That investment also delivered 17,500 acres (7,082 hectares) of natural green infrastructure, with ecosystem services valued at $12 million supporting wildlife habitats, clean water and flood mitigation in those same communities.
"
Let your friends and colleagues know that wetlands should be part of our economic recovery.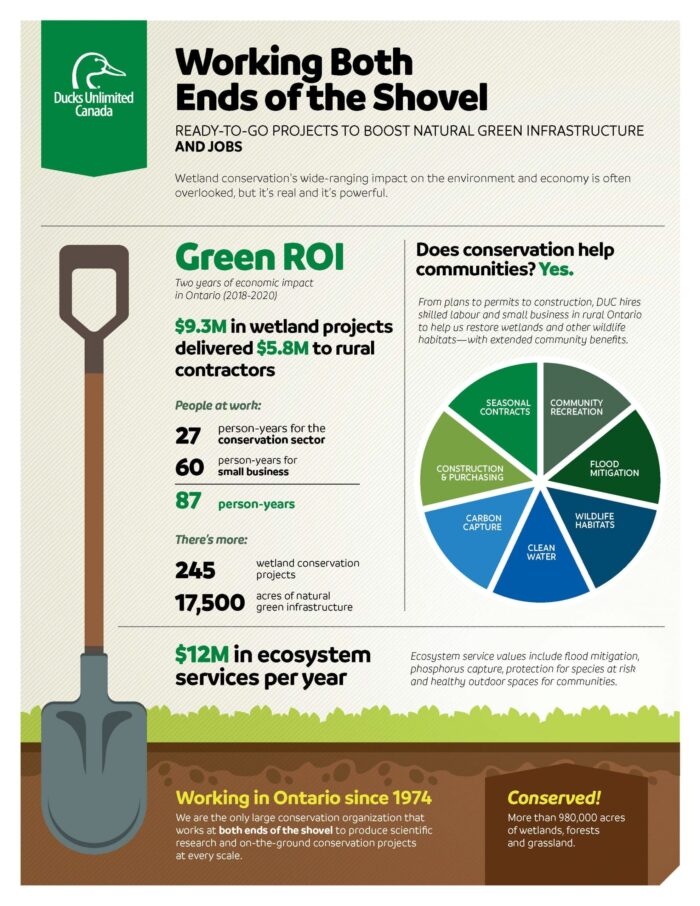 Do you believe in the value of wetlands?
Share your concern for the future of forests, grasslands and wetlands.
Together, we can make a green recovery.