How our work impacts conservation across Canada.
Where we're working on the ground from coast to coast.
We need your help to protect our water, wildlife, and wetlands. Here's how you can make an impact.
Shell Buffalo Hills Conservation Ranch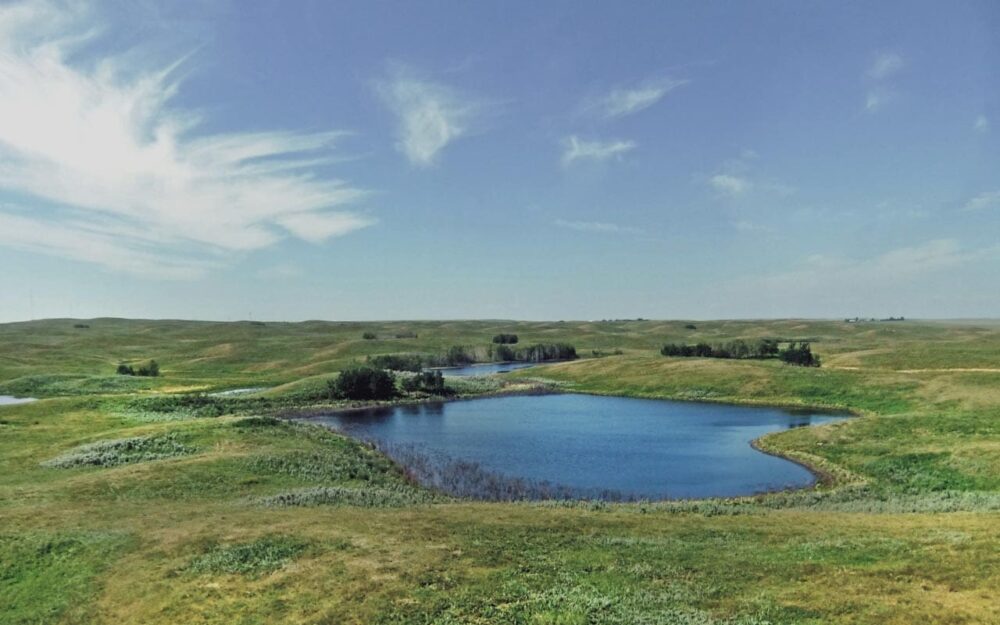 Shell Buffalo Hills Conservation Ranch is our largest and most ecologically important acquisition to date, which builds on a strong legacy of delivering important habitat projects in areas that provide the greatest benefit to North American waterfowl.
The Ranch includes 4,130 acres of pristine, native grasslands, as well as an additional 1,769 acres of tame hay lands. In total, this area represents nearly 6,000 acres for breeding, migration and wintering of 159 bird species that use both native prairie and the boreal forest of Alberta. All this only an hour east of Calgary.
This is one of the last remaining tracts of native prairie grassland located within an area of intensive grain production. Had this land not been secured by us, there would be significant risk of losing the native habitat to grain and oilseed production in the future. Though there has been some minor wetland drainage on these lands, we are focused on retaining the existing native prairie and small wetland habitat, which includes approximately 800 basins.
The purchase was made possible with the financial support of Shell Canada. Shell has a land and reclamation strategy in place to guide environmental performance in its oil sands business. Although reclamation work is constantly underway, full oil sands reclamation takes decades to complete and conserving land like the Shell Buffalo Hills Conservation Ranch allows for action in the short term. Over the next decade Shell plans to accelerate the pace of land reclamation and develop technologies to reduce future land disturbance. With the addition of the Shell Buffalo Hills Conservation Ranch, Shell has now conserved over 11,000 acres of habitat conservation land.
The Shell Buffalo Hills Conservation Ranch will truly become a legacy of the important work DUC does for wetlands and waterfowl in Canada and across the continent. It is open for public enjoyment including hiking, birding and hunting.