Playwright Anton Chekov said: "Knowledge is of no value unless you put it into practice." No organization has embodied this quote on the Canadian landscape like Ducks Unlimited Canada (DUC). Since 1938, when our first volunteer citizen scientists reported on local habitat conditions and waterfowl sightings to help us prioritize our conservation efforts, we've embraced scientific knowledge and its applications to real-world problems in conservation.
Our expertise could not come at a better time.
How conservation science can help address the biodiversity crisis
Today, as we grapple with the colliding crises of climate change and biodiversity loss, it can be difficult to know where to turn for guidance. Add to this the pressure to protect our dwindling natural habitats for wildlife while maintaining economic benefits and social values; we're faced with a delicate balance. That's where science and technology can help.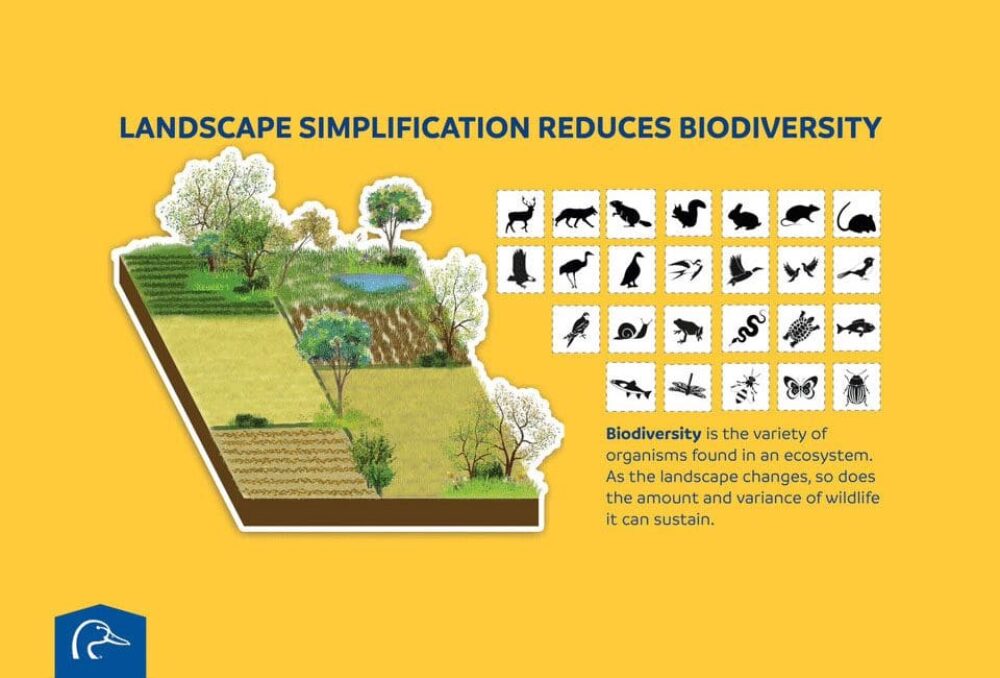 Science-based conservation in action
As the national manager of DUC's renowned research institute, Stuart Slattery oversees an in-house team of science experts working at the intersection of wetlands, biodiversity and climate change. These professionals have amassed an enormous body of groundbreaking, peer-reviewed research that they've led or conducted in collaboration with science partners including government agencies, university researchers, corporations, private landowners and many others. Their field studies and projects are summarized and distributed annually by DU organizations in an International Science Report.
More than most, Slattery understands the need to prioritize decisions on where to invest finite science resources and capacity. For a non-profit habitat conservation organization like DUC, for instance, "activities that address our greatest uncertainties, in our most important geographies, and provide the greatest opportunities to achieve our conservation mission must take precedence," says Slattery.
As an example, he points to an innovative tool that DUC scientists are building to take some of the guesswork out of targeting habitat conservation and restoration on Canada's prairies. They are using predictive biodiversity modelling at the farm-scale to support data-driven decisions on where conservation funds should be directed on this highly threatened region to achieve maximum benefits. They expect to expand its application to other working landscapes.
"The tool's goal is to help landowners, agricultural producers and corporations better understand how land management activities that include conservation or restoration of natural features can contribute to supporting biodiversity," notes Slattery.
High-tech tools like these are powerful forces for conservation. Remote sensing tools have helped DUC to efficiently map and manage vast swaths of Canada's natural landscape to support Indigenous-led conservation. Drone technology and artificial intelligence are transforming how DUC identifies and restores critical wetland habitats for threatened and endangered species, flood attenuation and carbon sequestration. These highly accurate data sources ensure we make to invest our conservation efforts in the places that count most.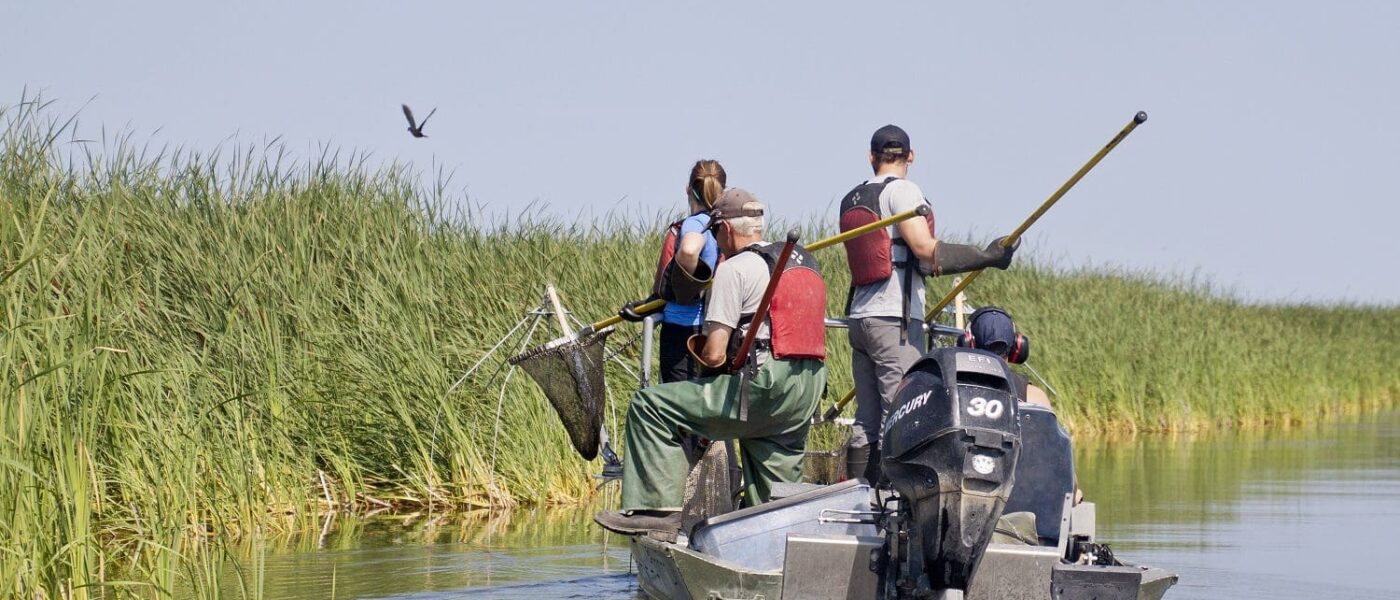 Science is a powerful force for conservation…and biodiversity
Real science for the real world, DUC's pragmatic science investments have supported biodiversity efforts in myriad ways, from informing in support of responsible and sustainable practices that protect wildlife habitats; to participating in waterfowl and wildlife population monitoring and surveillance projects across North America; to investigating the power and potential of wetlands to provide nature-based climate solutions. We've been leading the way in wetland conservation and research that's helping address issues related to Canada's water quality and quantity.
In short, we're gathering (and sharing) data and knowledge that's shaping how we make conservation decisions now and into the future.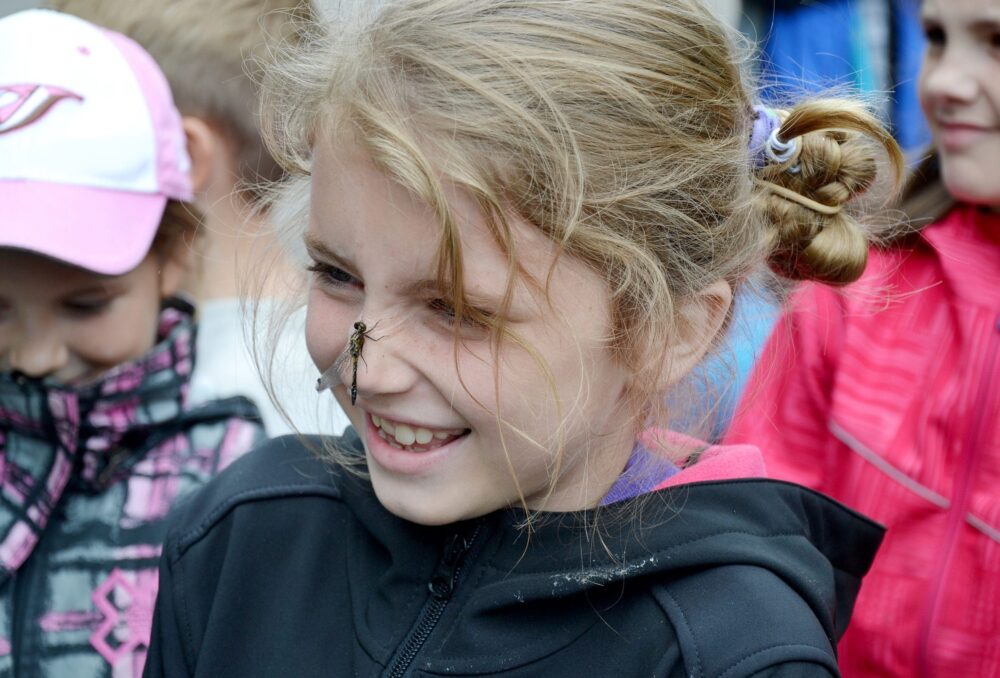 Citizen scientists (like you) can help
Eight-four years since we began, citizen—or community—science still supports our efforts. The biodiversity mapping tool, for example, uses research-grade data of wildlife sightings gleaned from iNaturalist and other sources. And recent observations through our Project Dragonfly initiative are helping our understanding about this important indicator species for biodiversity that relies on wetlands. Here's five ways you can help support conservation.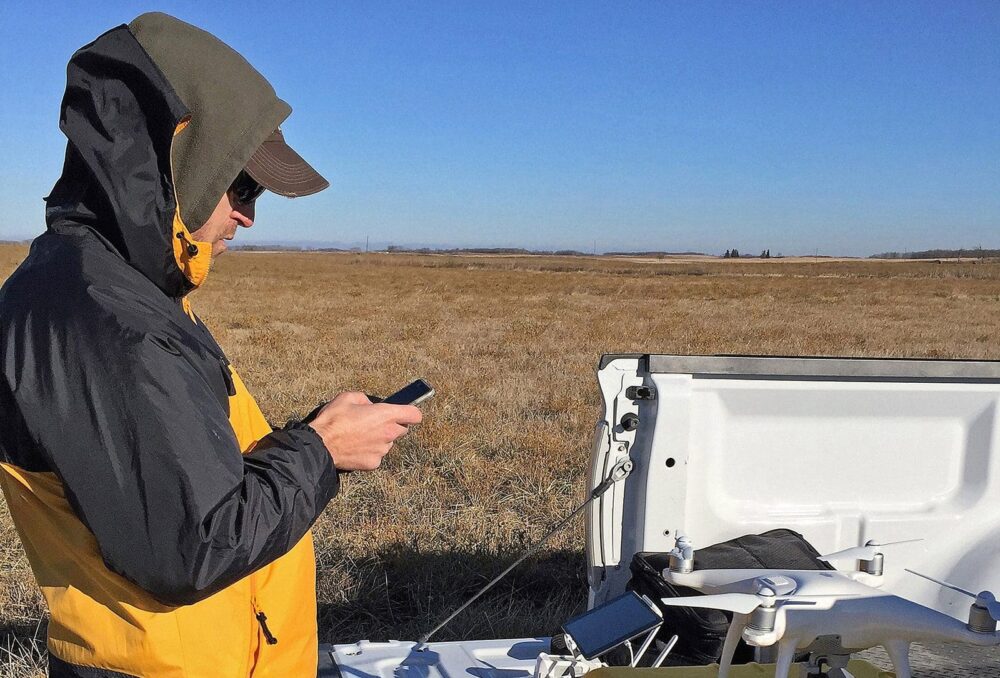 Investments in research and technology are critical to achieving biodiversity targets
DUC's science professionals have more than 80 years of experience behind them, and they are putting their knowledge and tech tools into practice, every day. But to continue our momentum, we need to build capacity within the conservation community.
So when global leaders gather in Montreal for COP15, DUC will be advocating to advance the science and technology required to bolster biodiversity efforts like ours. In Canada, there are practical actions that governments and corporations can take:
Invest in research where biodiversity information gaps exist to enable conservation planning and co-operative action at landscape, continental, and even global scales. For example, by investing in methods (like DUC's biodiversity mapping tool) to track progress towards national and global biodiversity targets that go beyond area measurements.
Mainstreaming biodiversity through research on nature-based solutions in working landscapes because national biodiversity is highest in southern Canada where agriculture and cities have vastly changed the land and water. We need science-based solutions to support coexistence between biodiversity and society.
Adequately fund monitoring of wetland habitats by completing a comprehensive wetland inventory for Canada to complement those already established in the U.S. and Mexico.
Invest in developing highly skilled science professionals. Contributing to the education and development of our next generation of scientists and conservationists will ensure a continuity of biodiversity knowledge into the future.
Invest in science. Invest in biodiversity.
Investments in conservation science will help us make discoveries that matter for the future of Canada's species.
Donate today