For biologists working in Canada's short summer season, finding a technology that can save several days in the field is a big deal. That was the impetus behind DUC's partnership with saiwa, an artificial intelligence (AI) software developer, on a 2022 pilot project using AI to analyze drone footage and identify the leaves of the European water chestnut, an invasive species that was first found in the Ottawa River in 2006.
Even before getting AI involved, DUC biologist and invasive species lead Kyle Borrowman had already found efficiencies using another technology—Unmanned Aerial Vehicles, better known as drones.
"We were able to locate the plants from the drone imagery because the leaves are very unique and float on top of the water," explains Borrowman. "And we've got a really good GIS technician who was able to stitch all the pictures together so that we could look at a large area from that aerial image. We would download the images onto a handheld GPS so our field crew would know where the plants are located," he adds.
Borrowman, who piloted the drones in 2021, notes that in one instance the images helped cut the time of a site visit conducted by canoe in a full morning, down to only 30 minutes using a drone piloted from the roadside. "We were able to cover a bigger area in hard-to-reach-places."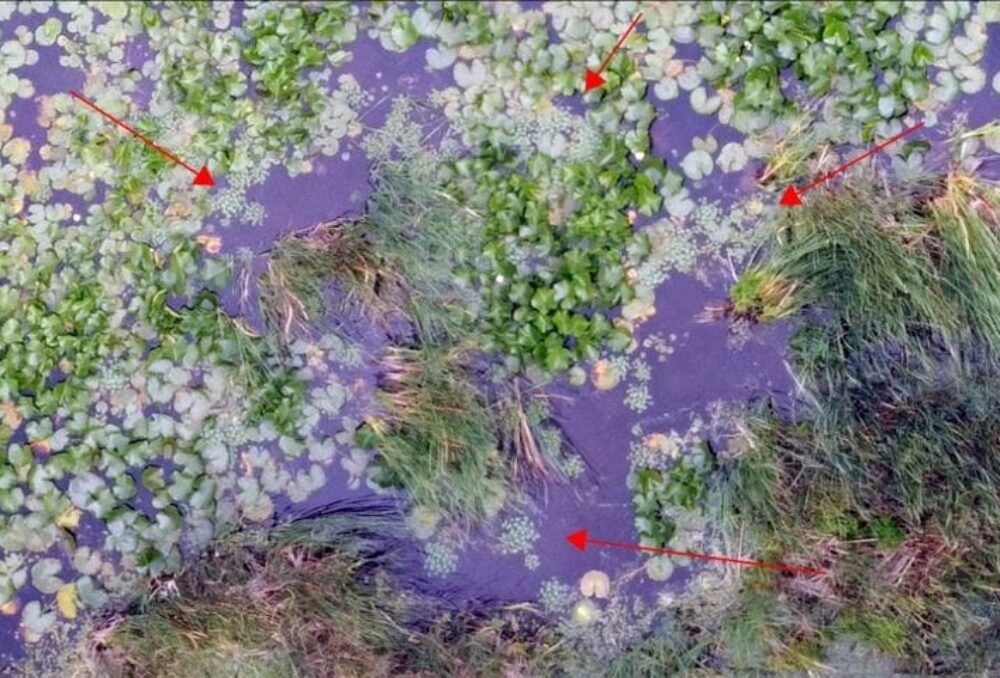 AI frees biologists from tedious process
While the drones helped reduce the travel time in surveying up to 40 sites between Brighton and Gananoque in Eastern Ontario that DUC currently monitors for water chestnut, the tedious process of reviewing the footage was yet another bottleneck.
Borrowman approached saiwa CEO Peyman Saidi to help DUC find a timesaving solution. Saidi wondered if an existing algorithm—one that other sectors like manufacturing use to identify anomalies—would work. So saiwa loaded 1,500 labelled drone images of water chestnut into the system as a starting point to help the machine learn the plant's shape.
"Those building blocks use these labelled images as an input. Then the system learns from this and if you give it a new image or an unseen scenario, it can identify what you are looking for automatically," says Saidi. "And the biologists can go back to do their important field work instead of sitting at their desks and trying to do this repetitive and boring job."  As the AI learns the task, the technology improves by learning from any false positives and negatives. The code is reviewed every few months to improve its efficiency and accuracy.
Some of that redeemed field time could be spent sending drones to new places in the attempt to further curb the water chestnut, which DUC started tracking in 2014 and has successfully reduced.
"
"Early detection and rapid response is a theme that we use in the invasives control world. If you can deal with it before it really gets a foothold, you can more easily control the plant."
A successful pilot opens possibilities for future projects
With AI speeding up the discovery process, future water chestnut sites will be more quickly identifiable, helping in the constant effort to curb its spread. Borrowman is equally excited about the potential to apply the technology to other invasives that his team is tracking, including species like water soldier and invasive Phragmites.
"Early detection and rapid response is a theme that we use in the invasives control world. If you can deal with it before it really gets a foothold, you can more easily control the plant," Borrowman explains.
DUC has also acquired a new multi-spectral drone that adds colour wavelengths beyond what the human eye can detect and Borrowman plans to experiment with identifying plants by their colour spectrum; yet another challenge that AI can help with as his team continues to map the natural landscape.
Like Borrowman, Saidi is also enthusiastic about the collaboration and the potential for new projects that will help the biologists focus on problem solving. "What we will have six months from now will be significantly faster and more accurate than what we have today," says Saidi. "What we had in 2018, for instance, was just the capability of identifying something. It's a very hot topic in terms of computational methods and data-driven solutions."
For DUC, harnessing AI technology is equally exciting, not only for the potential to free up valuable field work time, but for the potential to improve processes to support work to combat the invasive species impacting Canada's waterways.
The Green Shovels Collaborative funded this project as one of several new tools for invasive species detection (others include eDNA sampling and trail camera surveillance for invasive wild pigs).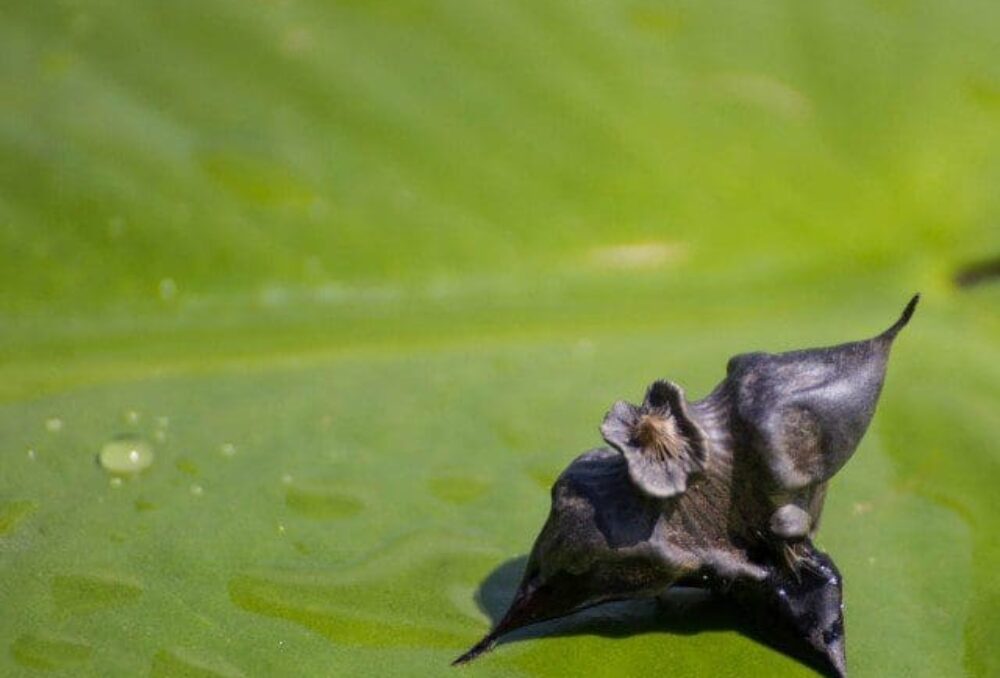 Invasive species
Learn more about DUC's work to address the problem of invasive species in Canada.
Invasive species