DUC is proud to recognize the Grade 6 class from St. Martha Catholic School in Fort McMurray, Alta. as our newest Wetland Heroes. After learning about wetland loss, they felt inspired to lead a fundraiser for DUC and support wetland conservation. 
The class's interest in wetlands started after they took a virtual field trip with the Henry J. Enns Wetland Discovery Centre. They were shocked and saddened to hear that Alberta's wetlands—our natural defence systems against flooding and droughts—are disappearing. 
"We learned about wetlands in science class, but we didn't know they were in trouble," says Jack B., a student. 
"It was scary to hear about how we're losing wetlands," adds Aiden. "Even though we can't see it, it's happening in Alberta." 
Fort McMurray Wetland Heroes step up for wetlands
After the field trip, the class started to brainstorm ways they could take action. A few of the students had organized fundraisers before and decided that was the best way for them to contribute to conservation.  
They settled on the idea of a basket that they would raffle off to the rest of the school. 
"We thought about how it's Christmas and how families should have fun together," says Nikitha. "We decided on a Christmas basket that would have board games, movie tickets, snacks and other stuff."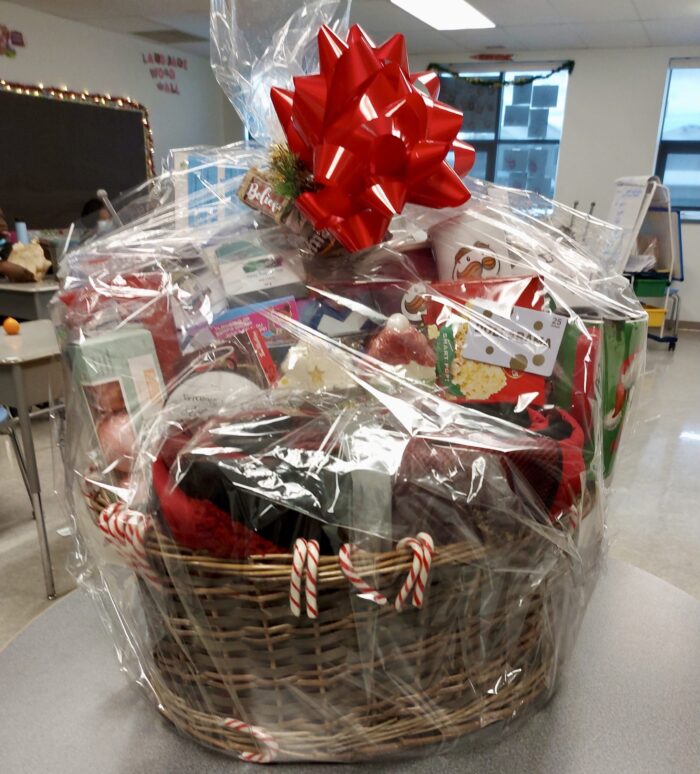 Each student had a part to play in the fundraiser. They were involved in designing the basket, donating goods, numbering the tickets, advertising the raffle, and drawing and announcing the winner.  
Their teacher, Janelle Abbott, was impressed with their initiative. "I wasn't surprised since my class is exceptional, but just to see how excited and capable they were, it made me excited, too," she says. "They had courage and drive all the way through. Their attitude was incredible." 
A Wetland Hero's work is never done
The fundraiser was a huge hit. Together, the students raised almost $2,000 to support wetland conservation. They felt proud of their efforts and happy that they could contribute.  
When Abbott asked her class how many felt good about what they did for wetlands, all the kids raised their hands.  
But as their hero status suggests, they soon wanted to do more. They started thinking about wetlands in the community and how they've been polluted. They thought about what was achievable for them and organized a class clean-up of the school grounds.  
"It's because we care about wetlands and the environment," says Jack B. "We wanted to do what we can."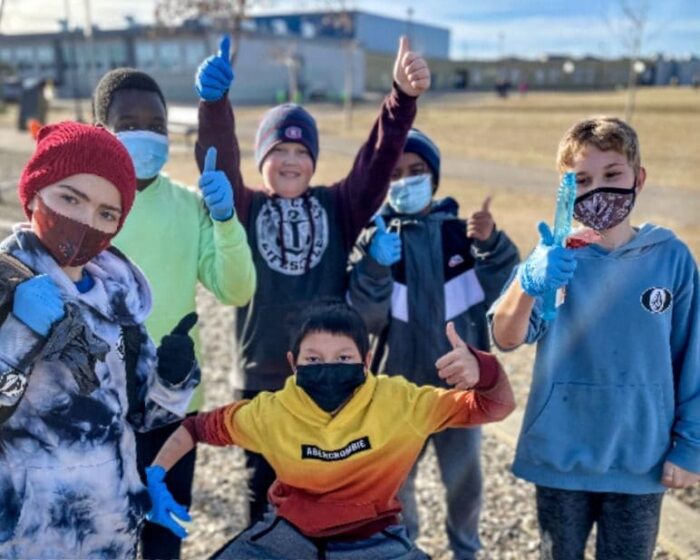 In an hour's work, they collected almost two pounds of garbage. They have plans for a future clean-up in the spring and further wetland stewardship.  
In recognition of their efforts to fundraise for conservation and clean up their local environment, DUC is proud to name the Grade 6 class Wetland Heroes.
NOMINATE A WETLAND HERO
Do you know a young person who's making a difference for wetlands? Nominate them for their efforts using our online submission form.
LEARN MORE