story
/
Grasslands, Water, Waterfowl, Wetlands, Wildlife
DUC names 160 acres for long-serving Manitoba conservationist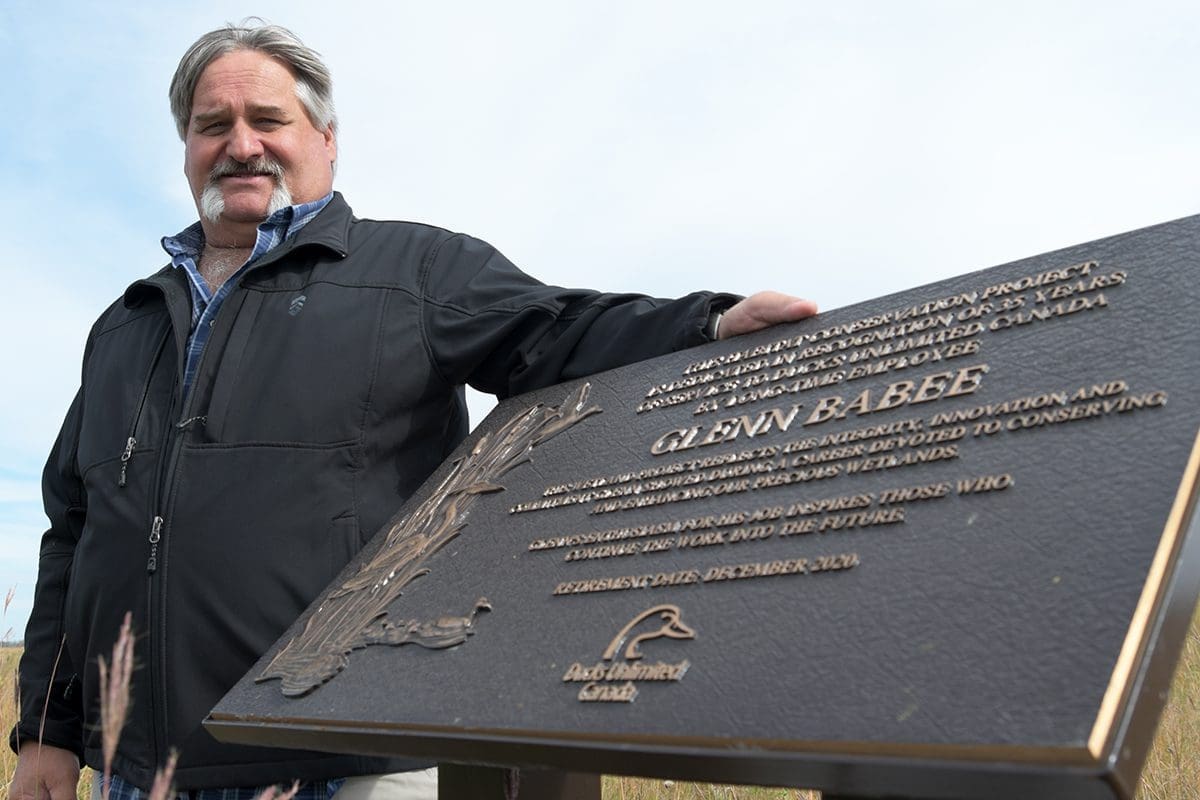 During his 36 years with DUC, Glenn Babee gained a reputation as a guy who got things done, a "swiss army knife" within DUC's conservation operations in Manitoba.
"I enjoyed the variety of work," says Babee. "And when you're in the field every day, you see how much habitat is being lost. That always pushed me to work even harder to save the natural landscape."
To acknowledge his retirement, DUC has dedicated 160 acres (65 hectares) of marsh and prairie grasses in his name – land south of Riding Mountain National Park that Babee helped restore in the 1990s. And on that sun-speckled field, a small group gathered in mid-September 2021 to eat sandwiches and celebrate their friend and longtime colleague.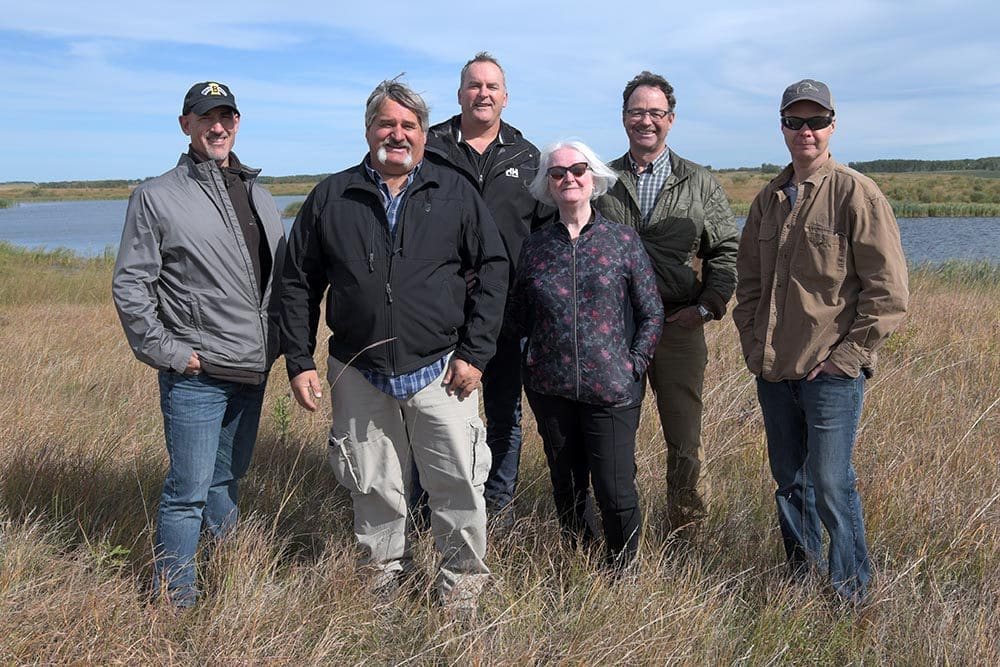 A habitat conservation problem-solver
"He's admired around the office as a problem-solver," said Manitoba's manager of provincial operations, Mark Francis, unveiling a commemorative plaque at the dedication. "His handprint is all over hundreds of projects across southern Manitoba."
Surveying, supervising large conservation projects, planting dense nesting cover, building earthen plugs to restore wetlands and seeding new uplands: Babee did it all with DUC. The plaque only hints at his depth, noting, "This wetland project reflects the integrity, innovation and commitment Glenn showed during a career devoted to conserving and enhancing our precious wetlands."
"He rose to the challenge, willingly and without hesitation, and you could always be sure that he would see it through to perfection," former Manitoba provincial manager Bob Grant noted. "We worked together for 26 of my 30 years with DU, and in that time I found Glenn to be the most versatile staff member I had ever been associated with."
Conservation enthusiast
Babee first worked for DUC as a summer student in the 1980s. When a full time position became available two years later, he "jumped at the chance" to sign on.
"Growing up on the farm north of Dauphin, I was always in awe of the fall migration. The sight of all those ducks and geese flying over. And the sounds!"
Joining the Dauphin DUC office in 1985 as a member of the survey crew, he would be posted in subsequent years to Minnedosa to help deliver DUC's Prairie Care programming and finally to Brandon to oversee the rebuilding of numerous wetland control structures.
"I love working outdoors," says Babee. "It's not just about the ducks but about the upland critters, too. You don't get to see those kinds of results when you're working at a desk job."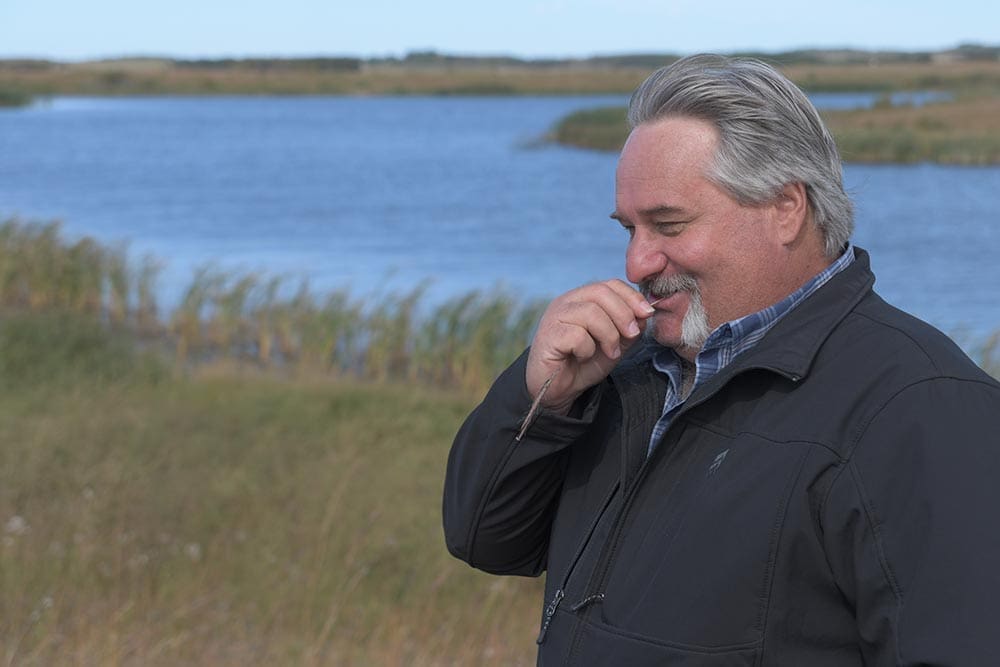 His favourite project? The carp exclusion project at Delta Marsh near Portage la Prairie, where DUC in partnership with the Manitoba government created dikes and screens in seven channels connecting Delta Marsh to Lake Manitoba. The structures prevent common carp, an invasive species that's wreaked havoc on the wetland since the 1950s, from entering Delta Marsh and disrupting aquatic vegetation vital to waterfowl and marsh biodiversity.
"I was one of the site construction supervisors," says Babee. "Delta is such a big marsh and to see all those carp in the channels…so many you could almost walk across the water. To keep them out has made a big impact on the health of Delta Marsh."
Projects and people
In addition to restoring countless acres of wildlife habitat, Babee has quietly influenced countless people with his strong embrace of DUC's conservation mission.
"I first met Glenn in 1995, at a music festival in Dauphin," recalls Francis. "He worked for DUC and I wanted to. I pestered him about how I could get hired. He was very patient and answered all my questions, although he probably had other things he wanted to do!"
Also in the mid-90s, Babee began work on a quarter section of land near Erickson, Man. that DUC obtained through a dispersal sale. Although it was drained and over-farmed, he saw huge potential.
"We knew the waterfowl would come back," says Babee. "We just had to add some plugs to restore the marsh and seed natural grasses on the fields and hills. I knew it would be nice habitat."
Twenty-five years later, ducks and a pelican can be seen in the marsh. Prairie grasses are waist-high in some spots. A plaque bearing Glenn Babee's name sits along the western boundary, honouring a selfless DUC veteran who refused any large retirement ceremony in favour of a small gathering.
"Put the money back into conservation programming," Babee says with a smile.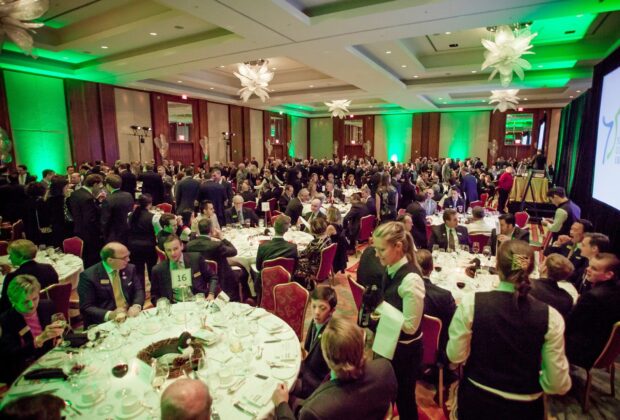 85 Years of Conservation, Grasslands, Volunteers
trueThe secrets of DUC's most successful annual fundraising event: the Toronto Dinner.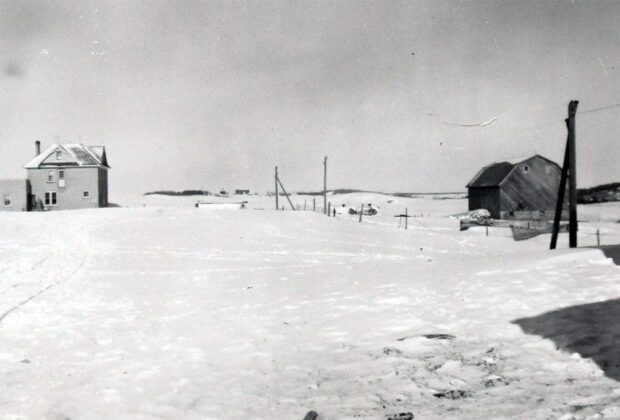 Grasslands, Landowners, Prairie Pothole Region, Wildlife
trueWith help from DUC, Carol Chapman has conserved land near Baldur, Manitoba that her Icelandic family homesteaded in 1881.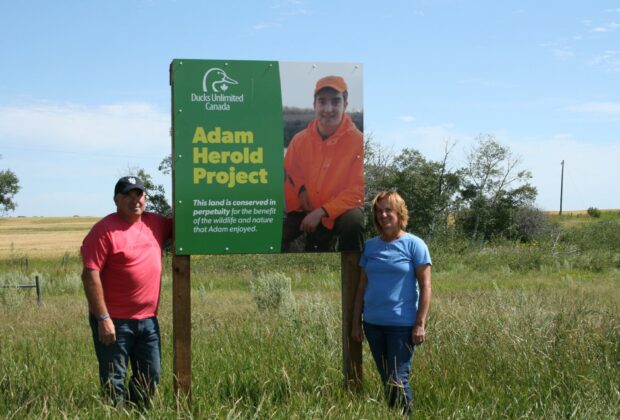 Biodiversity, Grasslands, Prairie Pothole Region, Wildlife
trueA grassland oasis honours a lost son following the Humboldt Broncos tragedy