In February 2019, Nature United approached DUC research scientist Pascal Badiou and asked him to lend his expertise as a wetland scientist to an unprecedented research effort. Badiou agreed, joining a group of 38 researchers from 16 institutions to examine and highlight 24 pathways for climate action or Natural Climate Solutions (NCS) across four ecosystems—agricultural lands, forests, wetlands and grasslands.
Three years later, on June 5, 2021, Badiou's efforts, and those of his peers, were revealed in this landmark study published in Science Advances. This research estimated that Natural Climate Solutions can help Canada cut greenhouse-gas emissions by up to 78 Megatonnes of CO2e annually.
"It's the first step in understanding how nature can help Canada to its 2030 commitment to the Paris Agreement and the 2050 goal of net zero emissions in 2030," says Badiou.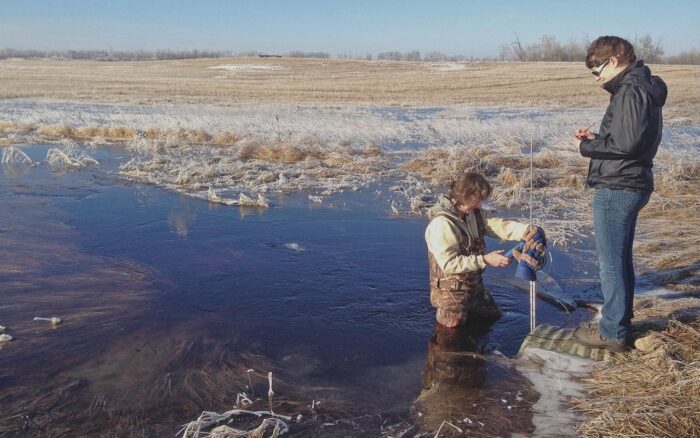 "
It's the first step in understanding how nature can help Canada to its 2030 commitment to the Paris Agreement and the 2050 goal of net zero emissions in 2030.
Badiou played a lead role on a portion of the wetlands pathway, specifically focusing on freshwater mineral soil wetlands. He reviewed DUC's scientific studies and literature to compile a compelling case for keeping wetlands as a critical part of working landscapes. "We were able to synthesize all of our research and highlight the value of wetland conservation and restoration in reducing carbon emissions," says Badiou.
In particular, wetlands can deliver a reduction of 15.5 Mt CO2e per year, which represents 20 per cent of the total opportunity in 2030 compared to agricultural lands (48 per cent), grasslands (17 per cent), and forests (15 per cent).
Badiou notes that wetland conservation delivers the most impact and should be top priority relative to NCS. "Conservation—keeping what you have—stands head and shoulders above in terms of mitigating the impacts of climate change," he says. Wetland restoration is helpful for mitigating the effects of climate change, like flooding, drought, sea-level rise and biodiversity loss. In places where there are no wetlands left to conserve, restoration is the best option.
Overall, "wetlands offer a diverse range of environmental co-benefits that help us mitigate the impacts of a changing climate," says Badiou.
Other opportunities noted in the study include protecting wetlands or bringing back natural flows to wetlands and coasts. One example where this is already being demonstrated is with DUC's work in Atlantic Canada, where we're working to revert coastal freshwater marshes back to their original saltwater state to protect coastlines and communities from sea-level rise stemming from climate change. And peatland protection and restoration alone can provide up to 13 per cent of the reductions required to reach net-zero emissions in 2050.
Harnessing the power of natural ecosystems: the pathway forward for decision-makers
"What our research showed was that there was a whole basket of carbon reductions available from these natural landscapes," notes Badiou, adding that as an organization with demonstrated experience working effectively with partners in all these landscapes, DUC was, and is, well-positioned to help implement these Natural Climate Solutions. In addition to mitigating climate change, these same actions make communities healthier and safer, help to conserve biodiversity, improve water quality and stimulate local economies.
Badiou admits that while this is a good news story, "it requires us to do things that are not business as usual."  A holistic approach is needed; that support conservation, restoration and working landscapes. 
In the last federal budget, $4.1 billion was earmarked for NCS. This research shows decision-makers how to invest that money to get the greatest mitigation potential.
Where and how that federal investment will be made remains to be seen, but "our work shows that conserving wetlands is important, and protecting these carbon stocks. They act as carbon sinks and have a net-cooling effect on the atmosphere."
For Badiou and his science peers, the pathway forward is clear: Natural Climate Solutions like wetland conservation are powerful, cost effective and can be implemented right now.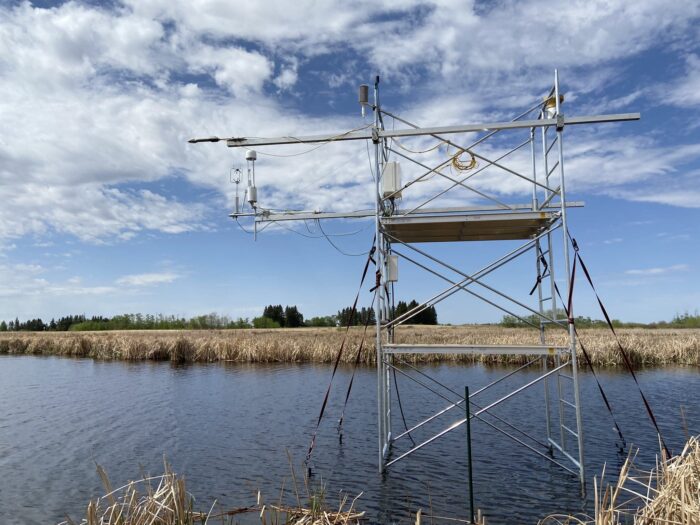 What are Natural Climate Solutions?
Natural Climate Solutions are land-based actions that avoid or sequester emissions related to protection, improved management, and restoration of forests, grasslands, wetlands and agricultural lands. To learn more about Natural Climate Solutions and the research study, visit Nature United's website.
The science is clear
Wetlands can be a solution to many of our environmental challenges, including climate change. Help us conserve them.
Donate to DUC today.