Most of the prairie pothole region's life-sustaining pools have already been drained and continue to be at an alarming rate. This World Wetlands Day, DUC asks you to help save and restore them.
"Biodiversity in prairie landscapes relies on having natural habitats," says DUC research scientist Lauren Bortolotti. "There aren't alternatives to wetlands, there isn't some other option for organisms that need wetlands to survive."
During the last Ice Age, shifting and receding glaciers formed millions of small "pothole" wetlands across the northern United States and Canadian prairies, including southwest Manitoba.
These pools teem with life. They and surrounding grasslands are habitat to hundreds of species, including 50 at risk of extinction.
They're the foundation of food chains that reach far beyond the water's edge. Rich in nutrients, they're packed with plants that provide animals with food and protection. Invertebrates in the water are food for both aquatic and terrestrial animals that are, in turn, consumed by others.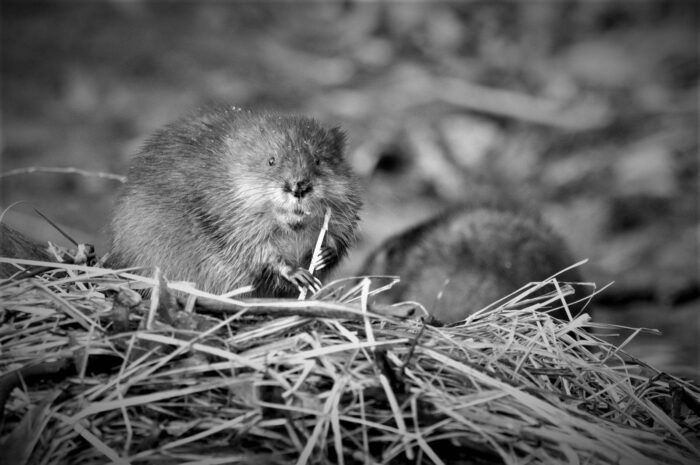 Wetland size matters
Prairie pothole wetlands support biodiversity in another way that tends to be overlooked, Bortolotti adds: their size varies, which helps animals develop at different stages of their lifecycle.
Tadpoles, for example, do well in smaller wetlands where they have less predators. Those smaller pools are also first to thaw in spring, welcoming returning ducks and geese. Midsized pools are ideal for raising ducklings. Large wetlands support larger mammals like mink and muskrat.
This remarkable habitat brings an array of wildlife. Besides many species of ducks and other waterfowl, DUC staff who visit wetlands among the farm fields of Manitoba often take note of other wildlife such as songbirds, muskrats, beavers, coyotes, deer and moose.
"Prairie wetlands are basically biodiversity hotspots in agricultural landscapes," Bortolotti says.
Draining wetlands destroys habitat for many species, creating a ripple effect that harms others.
Yet, across the prairie pothole region including southwest Manitoba, wetlands and natural grasslands are destroyed to make way for development; in particular, crops that simply can't support the same diversity of life.
It's estimated parts of southwest Manitoba have lost up to 70 per cent of their historical wetlands and drainage continues at a rate of nine acres (4.5 CFL fields) per day.
Not all hope is lost. DUC is working with farmers and other landowners to save some of those wetlands and restore others. The conservation organization offers incentive programs for those who conserve and restore wetland and grassland habitat on their property.
This sort of co-operative conservation is one reason that waterfowl numbers in Canada are relatively healthy.
However, work remains to be done as the number of other species that benefit from wetlands and surrounding grasslands, such as shorebirds and songbirds, has dropped dramatically.
You can help by donating to DUC. What are you willing to give to preserve remarkable prairie pothole wetlands that support the lives of so many animals and enrich our own?