Wetlands face an ever-increasing threat worldwide, despite their value in providing essential services like carbon storage, water purification, wildlife habitat, and more. Wetlands play a crucial role in supporting local biodiversity. And these vital ecosystems are our allies in the pursuit of sustainability and climate resiliency.
Recognizing the urgent need to protect them, especially in the face of extreme weather and declining diversity of wildlife, communities need efficient tools to identify these invaluable natural assets within their communities. This is where a research team at Ducks Unlimited Canada (DUC) has stepped in with a web-based conservation-planning tool that identifies areas with a high density of eligible wetland basins for potential conservation action.
Filling a gap in wetland knowledge
The research project was driven by changes to the Manitoba Water Rights Regulation in 2019, which aimed for "no-net-loss" of wetland functions in the province.
In Manitoba, wetlands are protected under the Water Rights Act according to their permanence classification, which relates to the duration and frequency of surface-water presence. In brief, wetlands that only hold surface water for a short amount of time are not protected from drainage.
Because temporary and ephemeral wetlands are more vulnerable than permanent wetlands, the provincial government allocated a significant environmental fund to provide incentives for landowners to conserve them. The fund supports program delivery by watershed districts.
Four districts in southwestern Manitoba obtained funding to provide payments to landowners in exchange for keeping eligible wetlands intact for 10 years. However, delivery staff first need reliable and available data to identify eligible wetlands.
To fill the gap, DUC researchers James Paterson and Lauren Bortolotti joined with geospatial expert Lyle Boychuk to develop an accurate, scalable tool that helps delivery staff rapidly assess candidate wetlands for program eligibility in Manitoba.
Wetland protection in Prairie Canada
The Prairie Pothole Region is a wetland-rich area in central North America that spans three Canadian provinces, including Manitoba, and five U.S. states. These prairie landscapes are critical for the health of waterfowl populations across the continent. But more than half of prairie wetlands have been drained, primarily for agricultural land use.
Reducing the diversity of wetland permanence classes within a landscape undermines biodiversity because organisms require different wetland types, depending on their species and life stage, and the seasonal or hydrological (drought) conditions over time.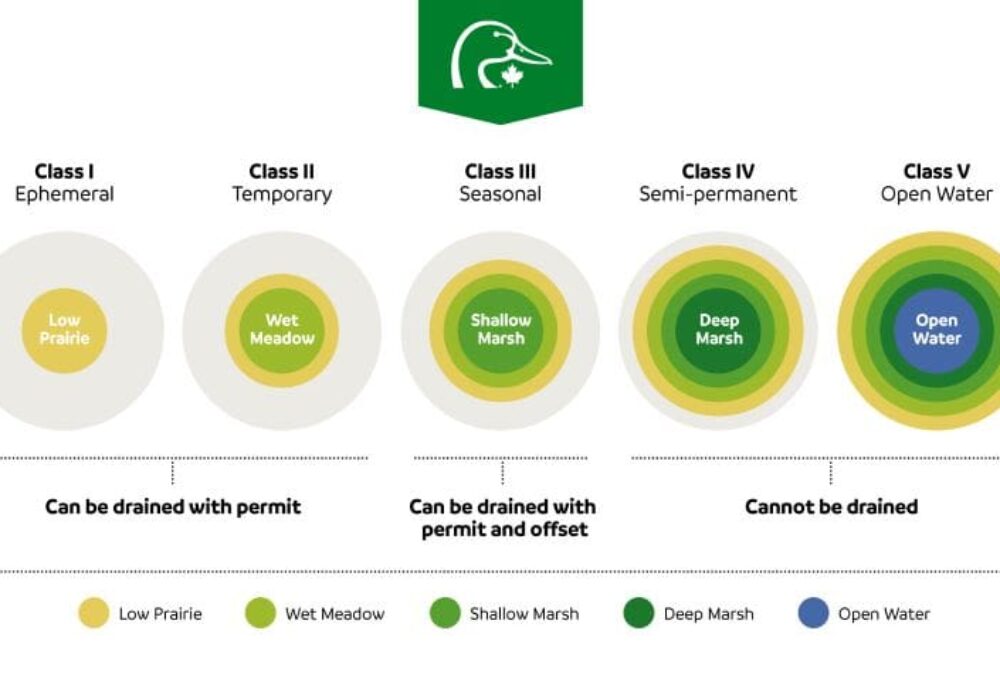 Collaboration for a sustainable future
The research team set out to create a scalable approach to predict wetland permanence classes using field observations and satellite remote-sensing data combined with statistical analysis. Funding was provided by DUC, the Conservation Trust of Manitoba and the Prairie Habitat Joint Venture Policy Committee.
To train the model, the team worked with ecologists from Native Plant Solutions, a division of DUC, to collect wetland data that supported the development of the prediction model. In the subsequent testing phase, data was provided by watershed district staff who received training in wetland classification, which is challenging because of differences in wetland forms, changes driven by precipitation and temperature patterns, and high annual variation in hydroperiod. The data was used to assess the developing model's ability to predict wetland class.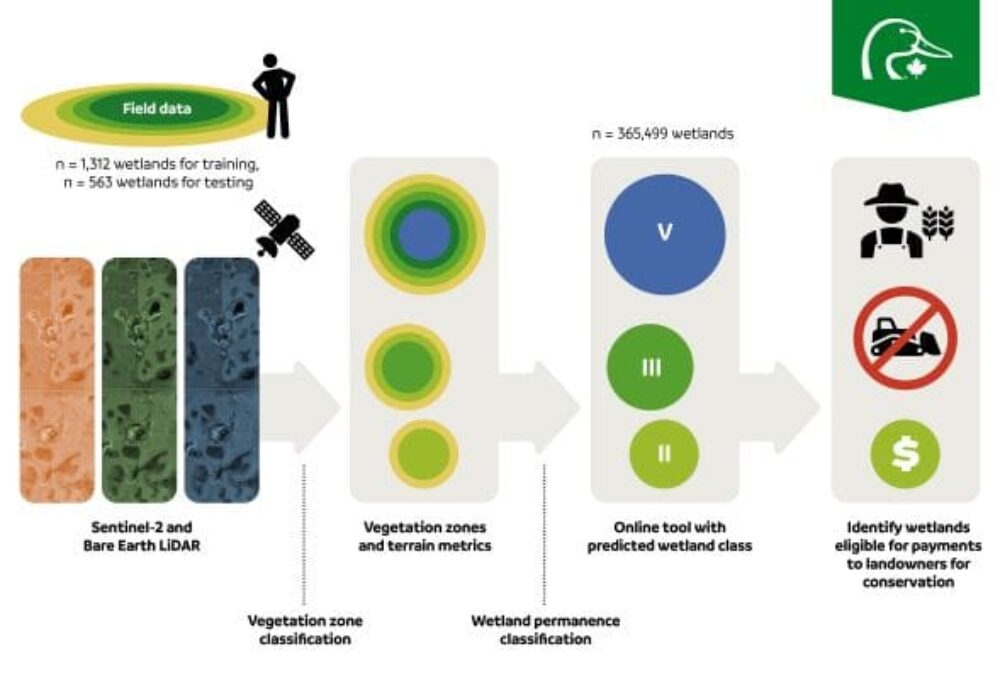 Powerful tools for climate resilience
Paterson and the research team bridged a key information gap to provide an effective tool for practitioners to foster sustainable wetland conservation. Ultimately, the new tool predicted that 38 per cent of the 365,000-plus wetlands classified could be eligible for the incentive program.
"We're supporting the watershed districts by identifying which wetlands are eligible and where there are lots of eligible wetlands to explore further," said Paterson. "Even better, our approach can be adapted elsewhere across the Prairie Pothole Region or in other regions with variations in wetland permanence."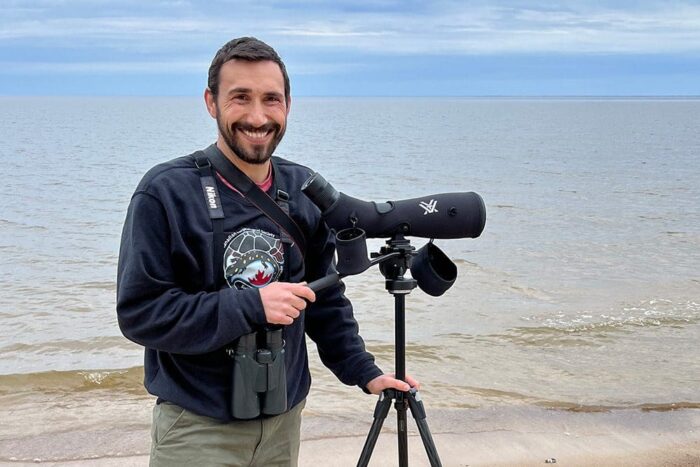 FAQ
Can this wetland classification tool be applied beyond the Prairie Pothole Region?
New training data would be required, but the research project's approach of using remotely sensed data can be applied in other regions with variation in wetland permanence, making it relevant for conservation efforts beyond Prairie Canada.
How does the tool benefit landowners?
The tool provides information to practitioners about the eligibility of local wetlands for conservation programs, enabling them to make informed decisions efficiently.
How does the tool help communities with their conservation goals?
The tool assists communities in capturing the type and distribution of wetlands within their purview. This aids in better policy implementation and effective conservation of vital ecosystems.
Research in conservation
DUC's science team is making a difference
Learn more