It's an early morning in mid-June and we're gingerly picking our way through the dew-covered understory of a prairie aspen bluff. The trail—if you can call it that—resembles one made by a deer. That's by design, as every effort has been taken to minimize disturbing this critical patch of habitat.
Although this lush and diverse plant community isn't our main interest today, it's essential to the subjects that are.
Today, we're after songbirds.
I'm accompanying Jared Clarke, bander in charge, and his wife Kristen Martin at the Saw-whet Monitoring Avian Productivity and Survivorship (MAPS) Station. The couple have operated the station here for 10 breeding bird seasons.
"We piloted this location back in 2013 and when we captured 180 birds of 22 species in that first season, we knew the Saw-whet MAPS station was a go," says Clarke, who has banding permits from Environment and Climate Change Canada and the Province of Saskatchewan, and has been banding birds since 2006.
The Institute for Bird Populations established the MAPS program over 30 years ago, with the intent of capturing and tagging songbirds on their breeding grounds and monitoring their fluctuation over time. There are currently 250 active MAPS stations across North America; three of those are in Saskatchewan.
Each year, Clarke and Martin operate the Saw-whet MAPS station one morning a week from mid-June to first week of August. Sessions begin at dawn and continue for six hours. Integral to the station are seven mist nets, two on Clarke and Martin's property and five on DUC's adjacent Mang Project.
"
Thanks to the efforts of Clarke and Martin, we now know that at least 93 bird species are supported between the habitat conserved on the Mang Project and their own property – also protected under a DUC conservation easement.
Diverse habitats make the Mang Project a perfect match for a banding station
DUC's Mang Project is located 35 kilometres northeast of Regina, Sask. When the parcel was acquired in 1997, most acres were under annual cultivation; these areas were soon seeded to a mix of perennial grasses and forbs better suited to nesting waterfowl. The project now includes a diverse habitat patchwork of 105 acres (43 ha) of tame grassland, 35 acres (14 ha) of wetlands, and 20 acres (8 ha) of aspen bluffs.
The play of light and shadow within the sun-dappled depths of the Mang Project's wooded areas makes the fine mesh of mist nets virtually invisible to birds; it's part of what makes this DUC project the perfect candidate to host a MAPS station.
Because of the natural camouflage provided by shade, nets need to be placed in wooded locations like this. While this requirement often favours detecting forest birds over those of the open grassland or nearby ponds, additional bird diversity is captured through observations that are part of the MAPS protocol.
"During the six MAPS periods, we observe and record any birds within 100 meters of each net, along with the bird's behaviour. Based on this behaviour, like whether they're singing or feeding young, we can determine whether they are likely to be breeding in the area, or just passing through," says Clarke.
It's now around 9:00 a.m. on the day of my visit to the Saw-whet MAPS station and, even at this late hour, we're being treated to bird song typical of peak breeding season. On one of the twice-hourly walks to check each net, various songs erupt from the bushes: the sweet sweet oh-so-sweet of the yellow warbler, the enthusiastic che-bek of the least flycatcher and the explosive notes of the house wren.
When our route takes us by one of the willow ponds, I'm startled by the laughter-like call of a sora rail. Stopping for a moment to look in the direction of the outburst, I manage to catch a glimpse of the culprit, who is furtively looking back at us. Out on the open grassland, a bobolink is singing, and a northern harrier is hunting for its breakfast.
Thanks to the efforts of Clarke and Martin, we now know that between the habitat conserved on the Mang Project and their own property—also protected under a DUC conservation easement—at least 93 bird species are supported.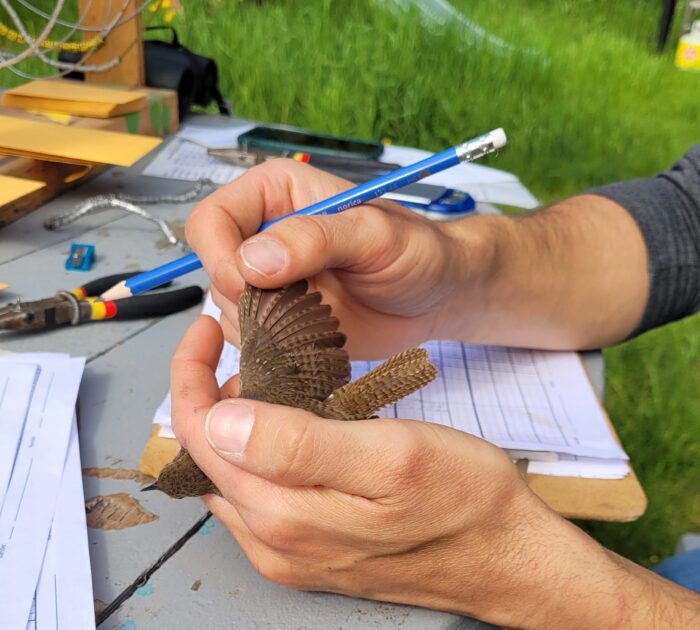 A revealing glimpse into the lives of breeding birds
Over the years of the Saw-whet MAPS station, volunteers have caught and banded 2,263 birds of 47 species, the most common being least flycatcher, cedar waxwing, yellow warbler, house wren and gray catbird.
The recapture of previously banded birds at the Mang Project has uncovered how often individuals return to the same location for breeding, and points to why this patch of habitat—and its preservation—is so critical.
"This July, we caught a male yellow warbler that we first banded in 2016! He is at least seven years old, is the third yellow warbler male we've caught six years after being banded and is the oldest bird we know of from the MAPS program at Saw-whet," Clarke shares.
The near decade-long investigation into local bird populations has also captured their hill-and-valley oscillations; the total number of birds banded increased each season from 2013 to 2017 but this was followed by a significant drop from 2019 on.
In fact, one of the most revealing events about area birds and their responses to habitat change was the extreme drought that began in 2019. Moisture conditions worsened through 2020 and reached their lowest point in 2021 when most of the Mang Project wetlands were dry before the breeding season even began.
At the MAPS station, Clarke noticed stark declines in the number of juveniles of some species. "In 2021, the young of species like yellow warblers and least flycatchers completely dropped out of the banding data," he explains.
The extent to which these forest- and shrub-nesting species suffered because of temporary wetland loss points to the importance of these areas to recruitment—the process through which juvenile birds are added to the population— in a range of species, not just those we typically associate with wetlands.
The Saw-whet MAPS data has provided a glimpse into this larger story of avian movement and connectivity between wooded, grassland and wetland habitats. Birds travel easily between these areas and many species appear to rely on abundant wetland insects both to maintain adult fitness and feed their offspring.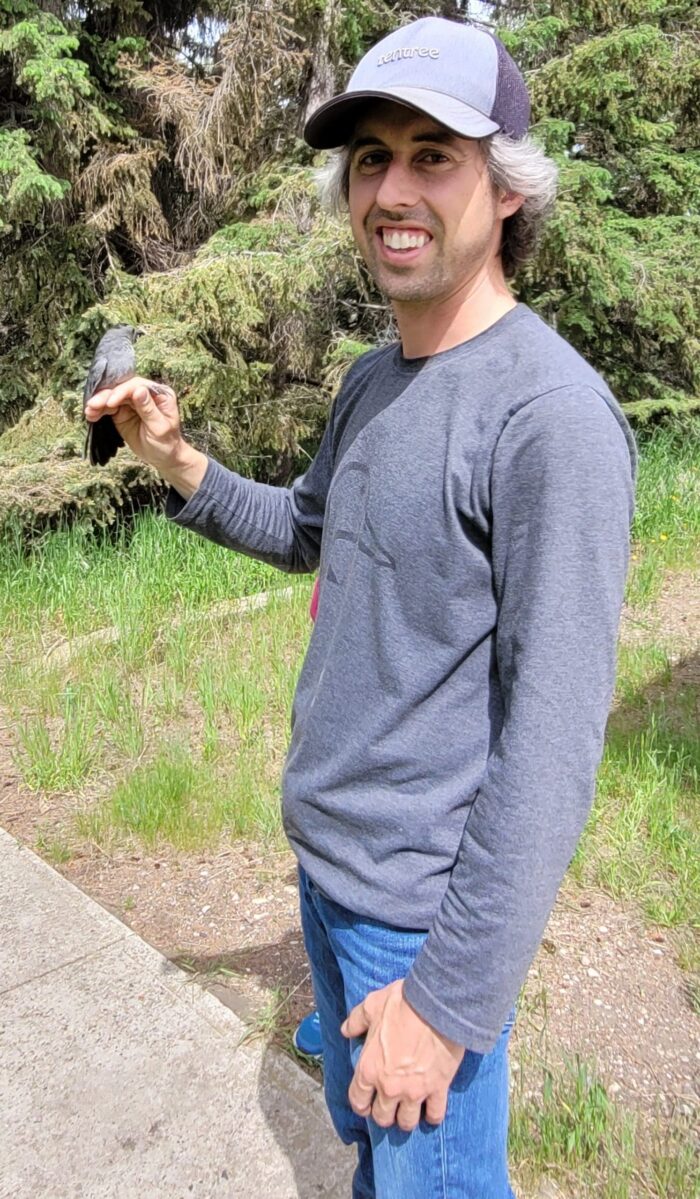 Through Clarke, Martin and the Saw-whet MAPS station, we now have a more complete picture of the full range of bird species that make use of the Mang Project. As we come to terms with the sobering reality that North America has lost three billion birds in the past 50 years, there is hope in the past successes of DUC's habitat conservation work. Approaches that support waterfowl on the Prairies—such as securing a variety of habitat through land purchase, conservation easements and other programs—can benefit a diverse array of species, including songbirds.
As more research like this uncovers the weighty significance of wetlands, their conservation will offer a key piece of the solution for species at risk of vanishing forever.