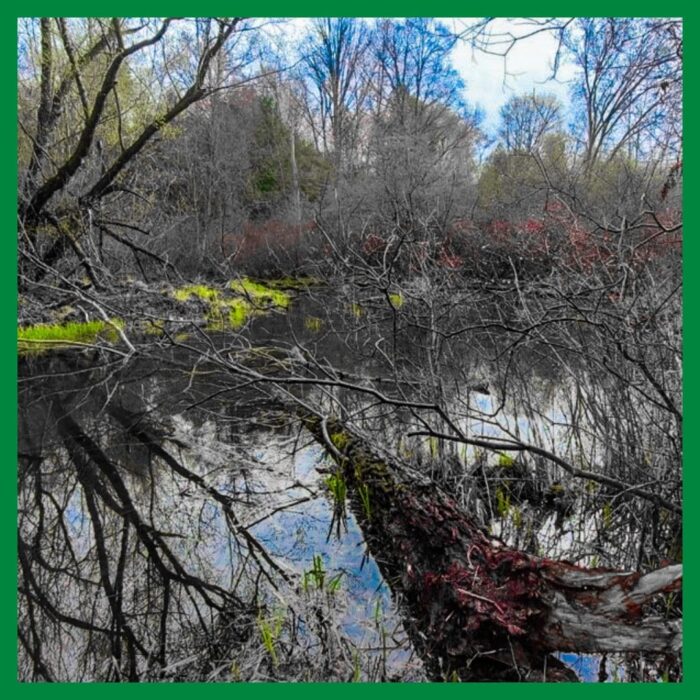 SPRING BRINGS GREEN THINGS
Every year gets a little greener at Hodges Pond just south of Woodstock, Ont. The restored former millpond supports the recovery of a small tributary of the Thames River, which ultimately flows into Lake St. Clair and then Lake Erie. That's the long reach of restoration at work on the landscape!
This picture of Hodges Pond has been colour-adjusted to show how the vegetation has popped up early in the season in this thriving new habitat. Looks messy, doesn't it? But the wildlife like it like that.
We have a big green sign on the south side of Hwy 401 in Woodstock, too, where you can see a community habitat project taking shape beside the highway.
---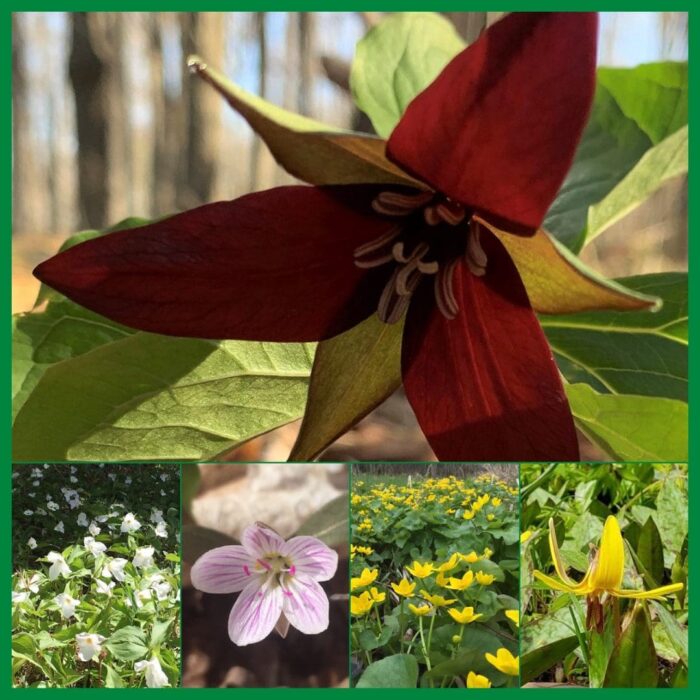 SPRING BRINGS FLOWERS
When field season begins, our biologists are happy to head out to work in the wetlands and forests of Ontario. We asked DUC staff to share pictures of their favourite spring blooms.
Wild flowers in spring make wild bees happy too. Did you know that eight wild bee species are identified for protection in the list of Canada's species at risk? There are many things you can do to help them.
---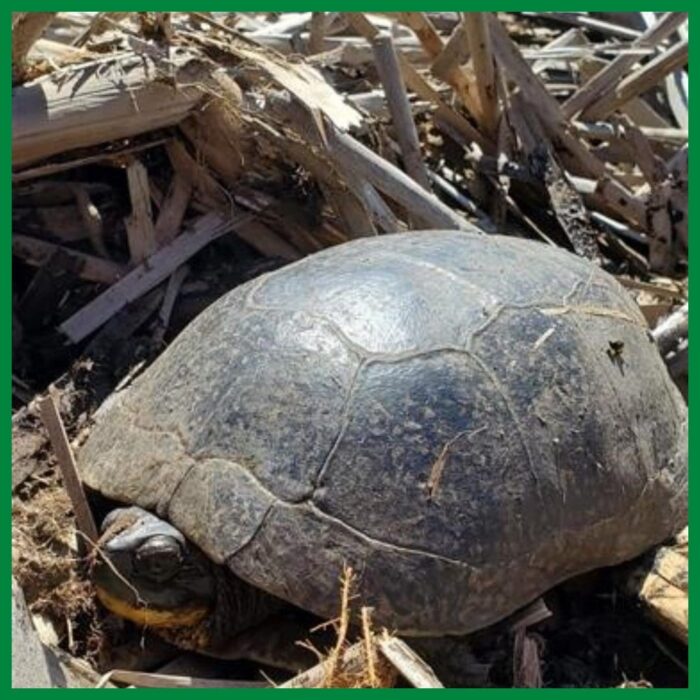 SPRING BRINGS TURTLES
Can you relate to this turtle basking in the spring sunshine? We spotted this handsome Blanding's turtle enjoying the recently restored habitat on Howe Island near Kingston. Turtles may be slow but they travel surprisingly long distances between habitats to find a mate or a place to nest. Give slow-moving turtles some space when your paths cross on trails, roads or waterways.
---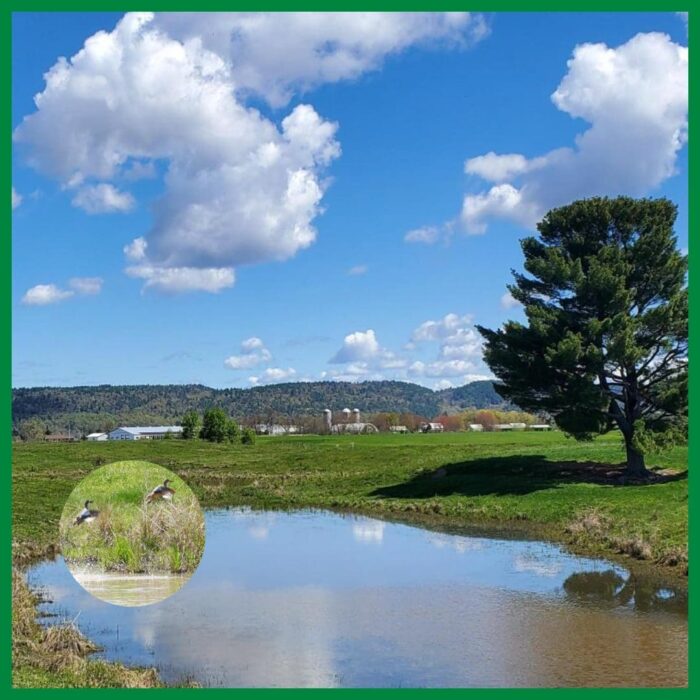 SPRING BRINGS LOVE
Sunny skies above Atocas Bay on the Ottawa River bring perfect weather for nesting waterfowl pairs to refuel after their long migration journey. It's the season of love and we startled this pair of blue-winged teals from their protein-packed picnic in the country. Small ponds provide the invertebrates that teal hens crave when getting ready to nest. Soon, the hen will settle in with her eggs and there will be ducklings.
Atocas Bay contains a 2,000-acre (780-hectare) property purchased in the early 2000s by DUC and its partners. Through major wetland restoration efforts, DUC brought more than 200 wetland basins back to life.
---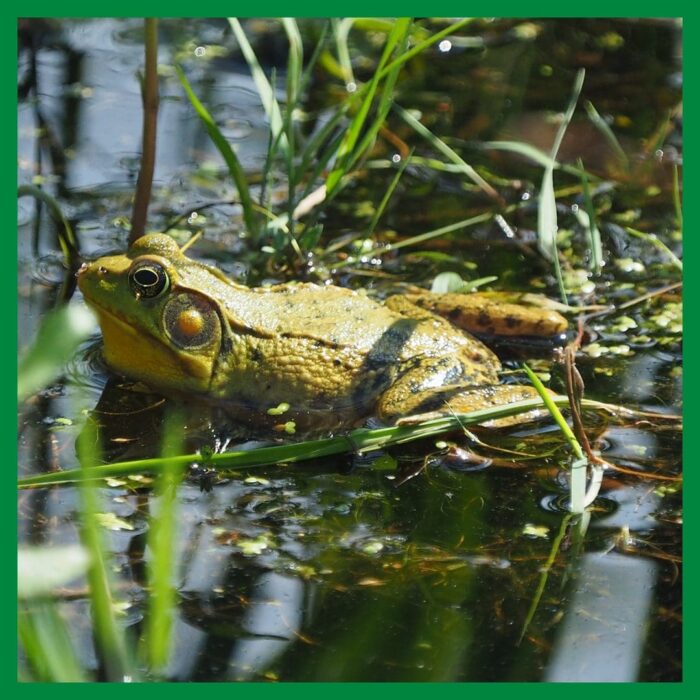 SPRING BRINGS FROGS
The sunset symphonies at the pond start early in spring. The first callers are wood frogs and spring peepers.
Can you hear the different creatures calling in this early spring evening chorus?
Watch and listen to the evening chorus >>
---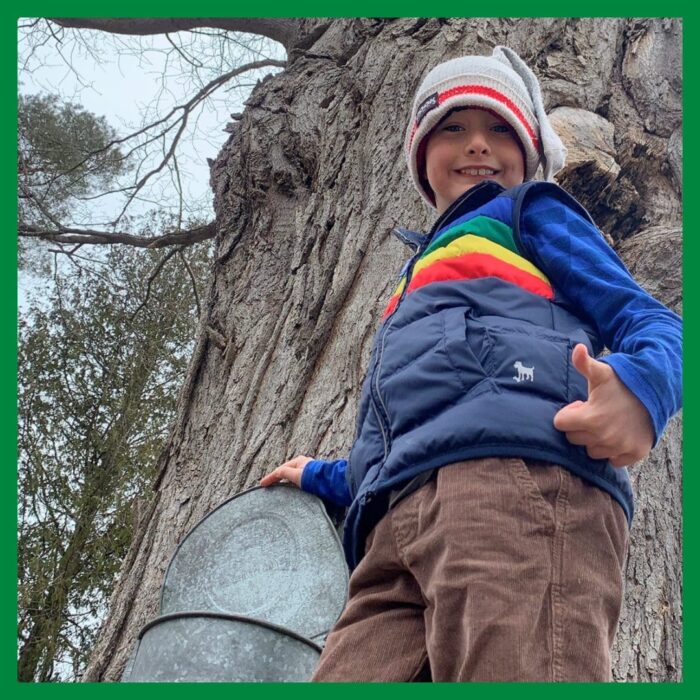 SPRING BRINGS MAPLE SYRUP
Urban sap tapping, you say? This spring brought out the homesteader in many of us. Even tapping one tree can be enough for a small batch boiled up in your own kitchen.
Parker's journey to Wetland Hero took place last year when, like many kids, he found himself learning from home. Read about this inspiring Wetland Hero >>
---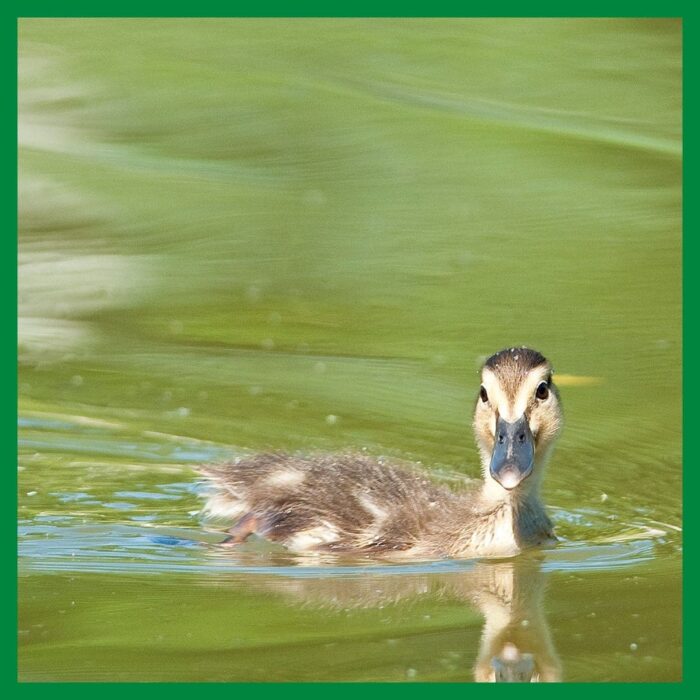 SPRING BRINGS DUCKLINGS
So cute you want to feed them, don't you? Let the mother hen work her magic instead!
Wild foods are best for wild ducklings, plus hand-fed birds can get into trouble with pets and other hazards.
Read this story about the life journeys of duck families in spring.
---
Join us to learn more about nature in Canada
Your membership is an investment in Canada's wildlife, water and environment.
Become a member