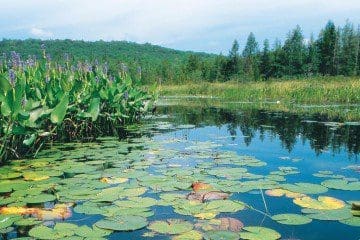 Thursday, October 9th, 2014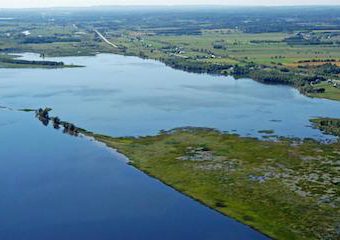 Wednesday, April 2nd, 2014
Québec
Québec has an impressive diversity of wetland habitats, ranging from ponds or marshes influenced by tidal freshwater, as well as brackish and salt water, to swamps and bogs nourished by rainwater. These wetlands – along with the multitude of lakes, streams and riparian areas that border them – cover an area of ​​about 45 million hectares (or 27% of the province). Québec also has 6,000 km of sea shore in the Gulf of St. Lawrence, Ungava Bay and Hudson Bay. Among these habitats, the St. Lawrence River corridor is a clear priority area because of its abundance and diversity of wetlands and importance for millions of migratory birds.
Québec is important to:
50 species of waterfowl that migrate, nest or winter in the province
Seven to ten million migratory birds that pass through the St. Lawrence Valley in the spring
Ten to twelve million migratory birds that come back through the region during fall migration
Nearly four million breeding waterfowl in Quebec;
61% of breeding pairs of black ducks in the world
39% of red-breasted mergansers
28% of scoters
22% of common mergansers
This abundance of waterfowl is crucial to:
The maintenance of Québec's biodiversity
Subsistence hunting for some indigenous communities
Over 20,000 waterfowl hunters in Québec
Hundreds of thousands of bird watchers that generate significant socio-economic and tourism, both locally and regionally.
Despite the importance of these natural resources, four centuries of increased human activity have sometimes had devastating effects on wetlands and pressure on these habitats continues. Urban sprawl and land development continues at an increasing rate. From 70% to 90% of wetlands have disappeared in Quebec urban and agricultural areas, due mainly to:
Urbanization
Agriculture
Forest drainage
Development of roadways and rail lines
Development of the Seaway and the water control of the St. Lawrence River.
Check out current habitat conditions in Quebec
Contact:
Quebec Provincial Office
710 rue Bouvier
Bureau 260
Québec, PQ G2J 1C2
Tel: 418-623-1650
Fax: 418-623-0420
Email: du_quebec@ducks.ca