In his graduate year, David McLachlin's high-school friends declared that he would be a "bird brain" all his life. And they were right. McLachlin joined DUC to conserve habitat for waterfowl—and he's remained remarkably consistent in that goal for 35 years.
McLachlin studied wildlife biology at the University of Guelph in Ontario. In those days, he spent his winters learning about nature and his summers devoted to field work, windsurfing, fishing and hunting. A professional pattern that has remained to this day.
Like many biologists, McLachlin launched his career with contracts: fisheries assessments in Algonquin Park, survey evaluations of rural streams, and a memorable summer of salmon research on the Stikine River in northern British Columbia.
In 1988, he was working on trumpeter swan re-introduction, a successful conservation program led by renowned biologist Harry Lumsden, when DUC recruited him for small wetland restoration. His new role sent him across southern Ontario working with landowners to restore water sources for wetlands that had been drained, mainly for agriculture.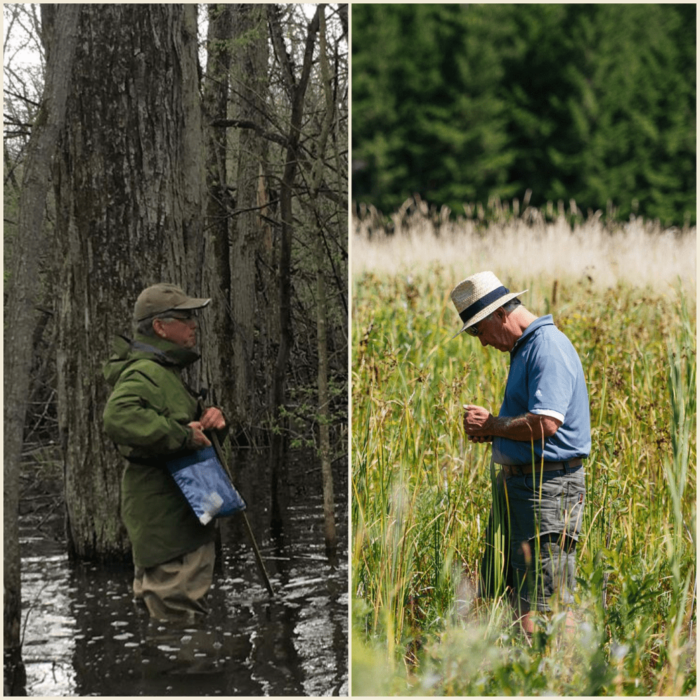 A network of nature connections
McLachlin was a hit with landowners. His ever-expanding knowledge of nature, shared with amiable generosity, was the basis for connection with project landowners, as well as DUC's conservation partners and regulators. He facilitated years-long relations with DUC's partners and donors, providing tours, talks and patient navigation of their concerns.
Always innovative, McLachlin led DUC's first lagoon rehabilitation and first aggregate-pit rehabilitation in southern Ontario. He also led a remote, northern Ontario program for 10 years to manage natural beaver ponds for wetland health, working with the province to establish long-term land agreements for thousands of habitat acres.
I don't know, ask Dave, has been a common refrain in staff meetings. McLachlin has been a steady source of expertise on wetlands, wildlife and water—but he's also happy to chat about the news, photography, guns, dogs, home repair and anything with a motor.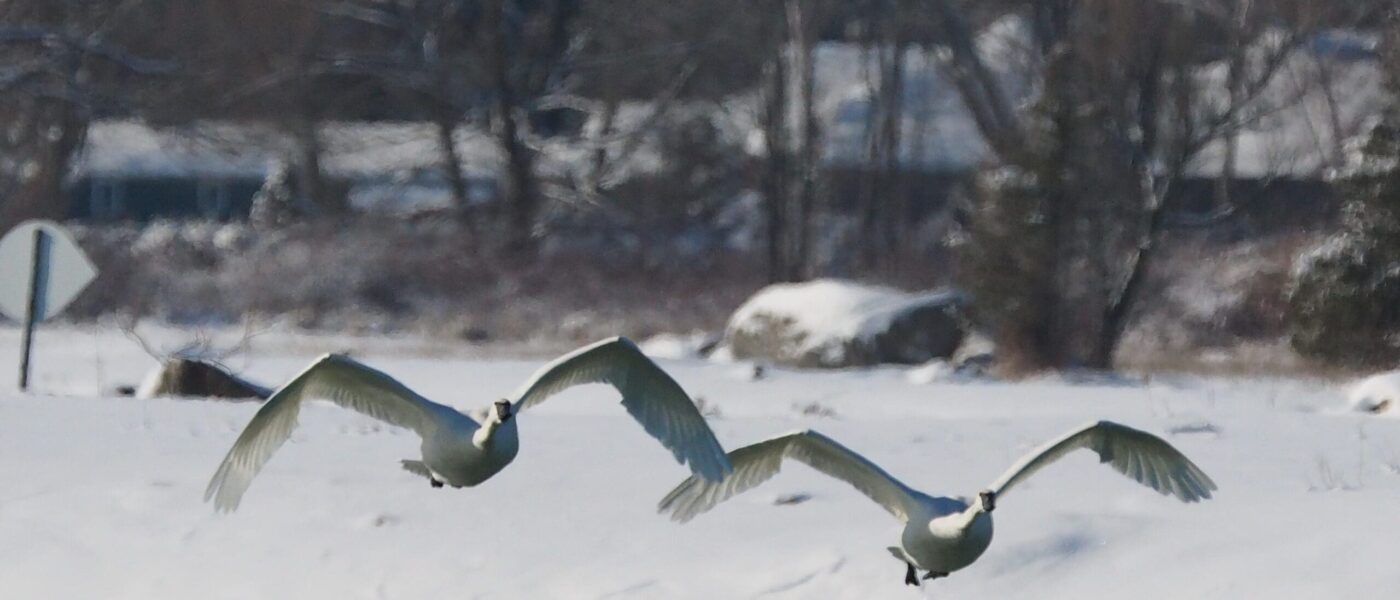 "I never wanted to work anywhere else"
"Once I started with Ducks, I never wanted to work anywhere else," says McLachlin. "It has not been a job, it has been a lifelong career, a lifestyle and a lifetime of experiences."
McLachlin has had a role in many of DUC's large conservation projects in Ontario. Thirty-five years of wetland conservation provide perspective. One of his first restoration projects, Onondaga Farms, is now run by the Tim Horton Children's Foundation with camp activities on the trails and wetlands each summer. Just north of Toronto, a large land donation, then named the Spring farm, has evolved from the first restored wetland into an emerging wildlife park managed by the Town of Aurora for the community.
Today, McLachlin's personal conservation map covers large swathes of the province:
Oshawa Second Marsh | Onondaga Farms | Big Creek National Wildlife Area
St. Luke's Marsh and St. Clair National Wildlife Area | Cosford Farm
As DUC celebrates its 85th anniversary year in 2023 …
"I started with DUC in the organization's fiftieth year. Thirty-five years later, DUC remains suitably anchored in its primary focus of conserving waterfowl habitat. One of our earlier taglines, 'Ducks and More', is increasingly true given that habitat for ducks brings a multitude of benefits and opportunities."
Now winding down, he's taking his "bird brain" with him when he retires this year.
So, keep an eye out for a white Land Cruiser with a black Lab along for the ride. At last! Time enough for Dave's birding, family, fitness, astronomy, macro-photography, shotshell reloading, skeet shooting, retriever training, and back to windsurfing, fishing, hunting—well, you get the idea.
---
Enjoy photos and video from David's career: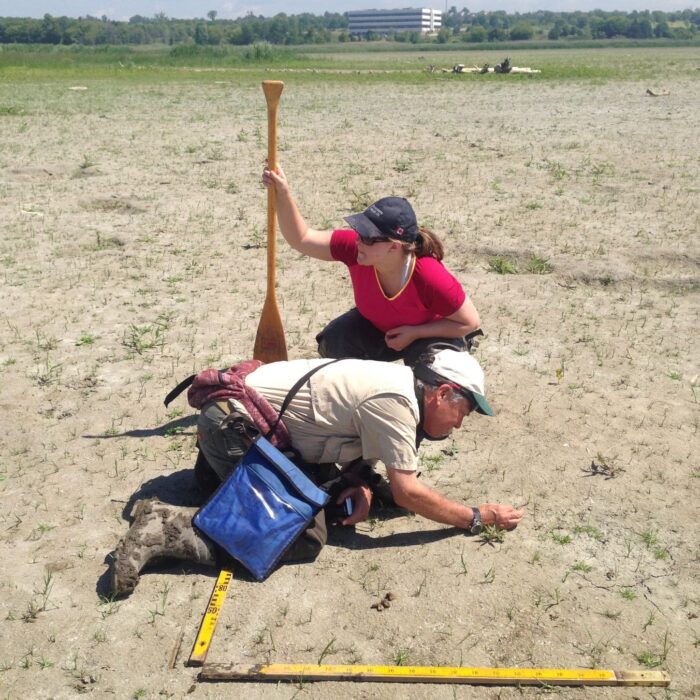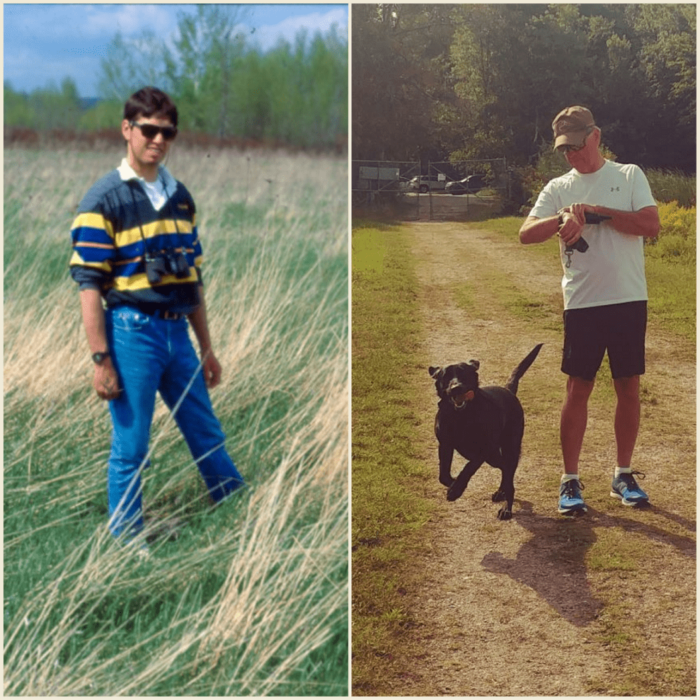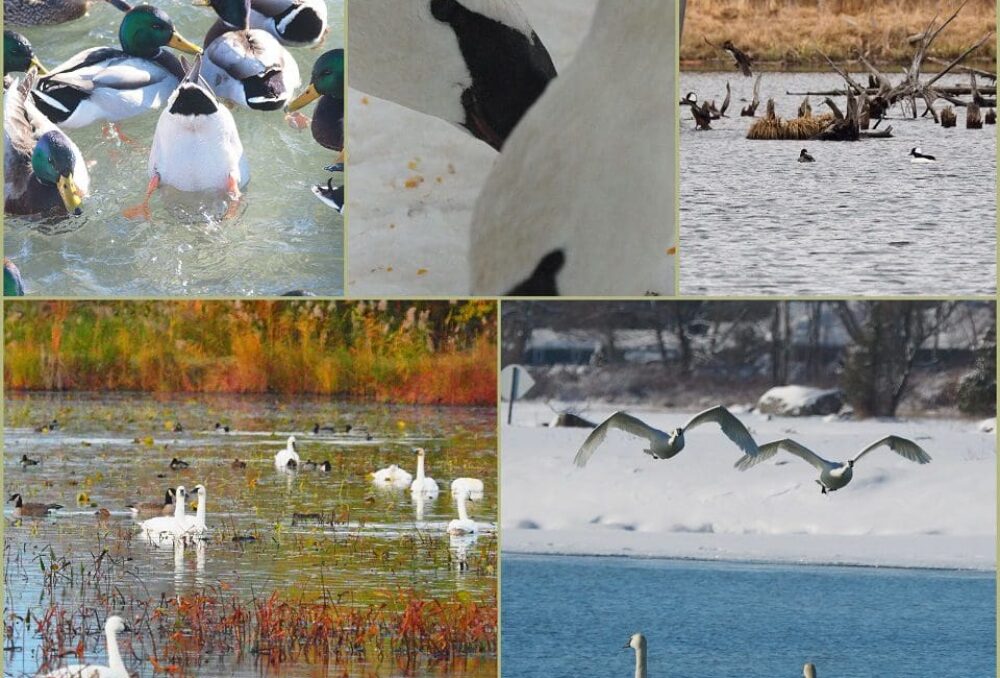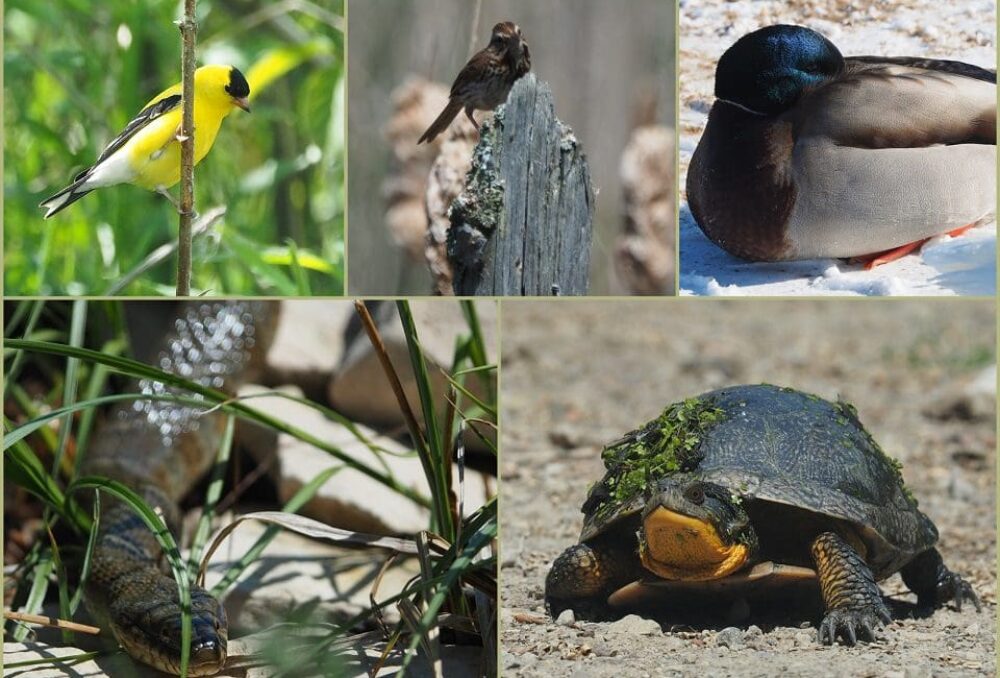 McLachlin and Ruby starred in one of DUC's From the Field videos:
Did you ever wonder where the ducks go in summer? Join McLachlin and his best friend, Ruby, at their "office"—an Ontario wetland—to find out.
Interested in a conservation career?
Join our team and make your career about wildlife. Just like David McLachlin.
View Careers