The natural beauty of Allen and Arlette Seib's farm near Watrous is nothing short of spectacular. Snow geese, lesser scaup and sandhill cranes are frequent visitors to the grassland and shallow wetlands nestled into the rolling Allan/Dana Hills. Here, the Seibs run a sheep operation where pothole wetlands are a celebrated feature on their land.
Saskatchewan's hearty bird population is one the reasons this province is known as the Land of Living Skies. Close to 70 per cent of the continent's waterfowl migrate here. It's at the heart of the Prairie Pothole Region, formerly the largest expanse of grassland and pothole wetland complexes in North America. This is the natural hub of waterfowl activity.
In areas like the Allan/Dana Hills, there are as many as 60 breeding waterfowl pairs per square mile. It is also home to some of the largest concentrations of shorebirds and grassland songbirds. Elsewhere in the province, the Boreal Forest bustles with life. But the capacity of the land and water to support this wildlife over the long-term is in jeopardy.
Urban populations are booming. Agriculture is expanding. Unlike the Seib's, many are draining wetlands to make room. Some areas of the province have now lost 90 per cent of wetland habitat. The effects are devastating for wildlife.
The effects are also devastating entire communities. Extreme weather is happening more often. Record setting floods return sometimes year after year. Water quality in rivers and lakes is deteriorating. The need for sustainable growth and conservation efforts has never been greater.
Why Saskatchewan's Wetlands are Threatened
The Land of Living Skies is changing. Wetland loss across the province is estimated at 28 acres per day. Areas in the Prairie Pothole Region have seen as much as 90 per cent of wetlands destroyed. Much of the habitat that remains is damaged.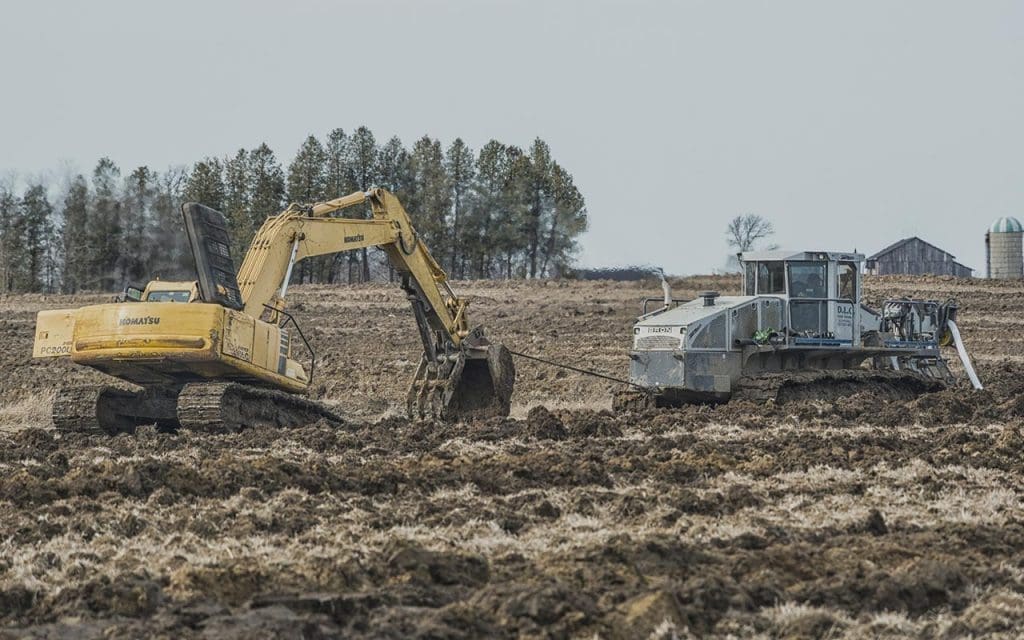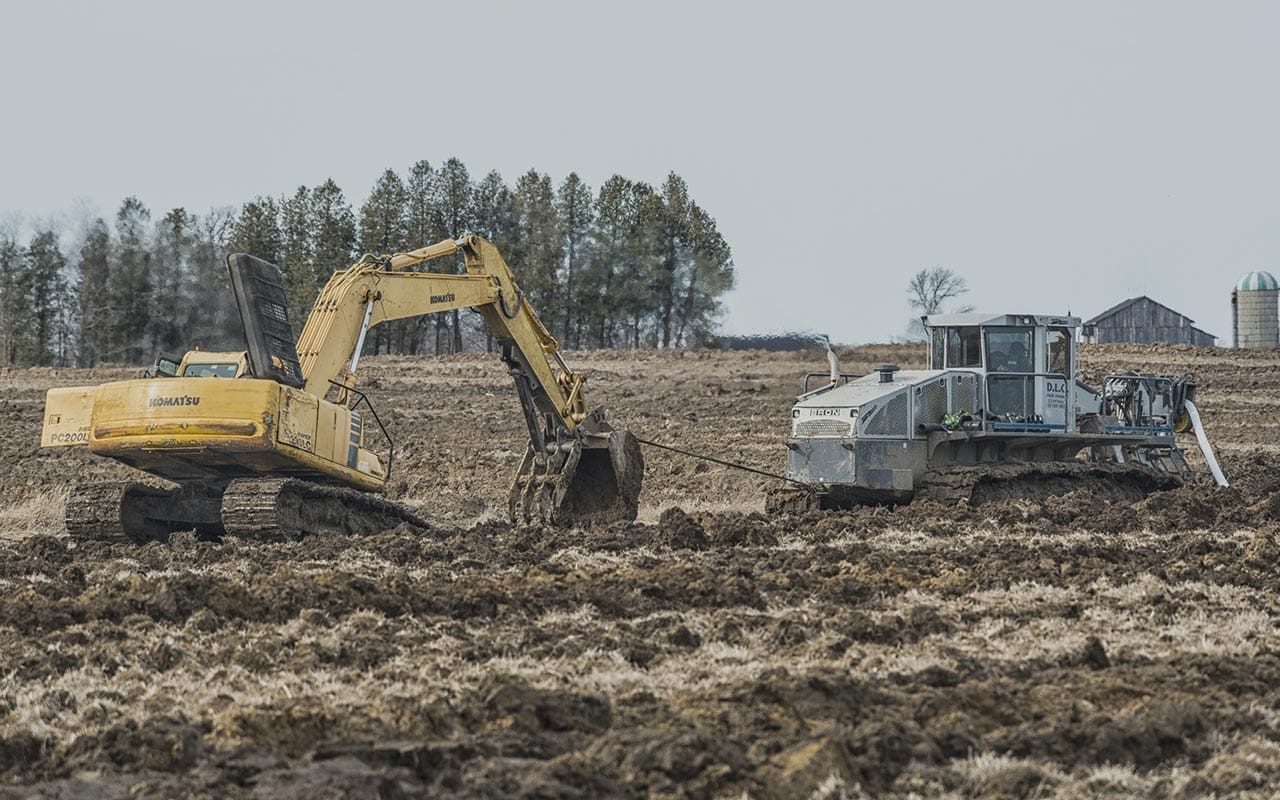 Drainage
Wetlands are viewed by some producers as an inconvenience that needs to be removed from their land. By digging ditches to drain wetlands, they can have more usable acres for their annual crop production. Current provincial regulations do not provide enough protection to stop or compensate for wetlands lost to drainage.
Industry
Non-agricultural development has a history of removing Saskatchewan wetlands. A regulatory pilot project is now in place to mitigate for wetland loss, however historic loss remains and contributes to the consequences of wetland loss.
Urban Development
Sustainable growth is a necessary consideration for provinces with growing economies. Saskatchewan's municipalities do not yet have sound wetland policies to sustainable growth within urban centres.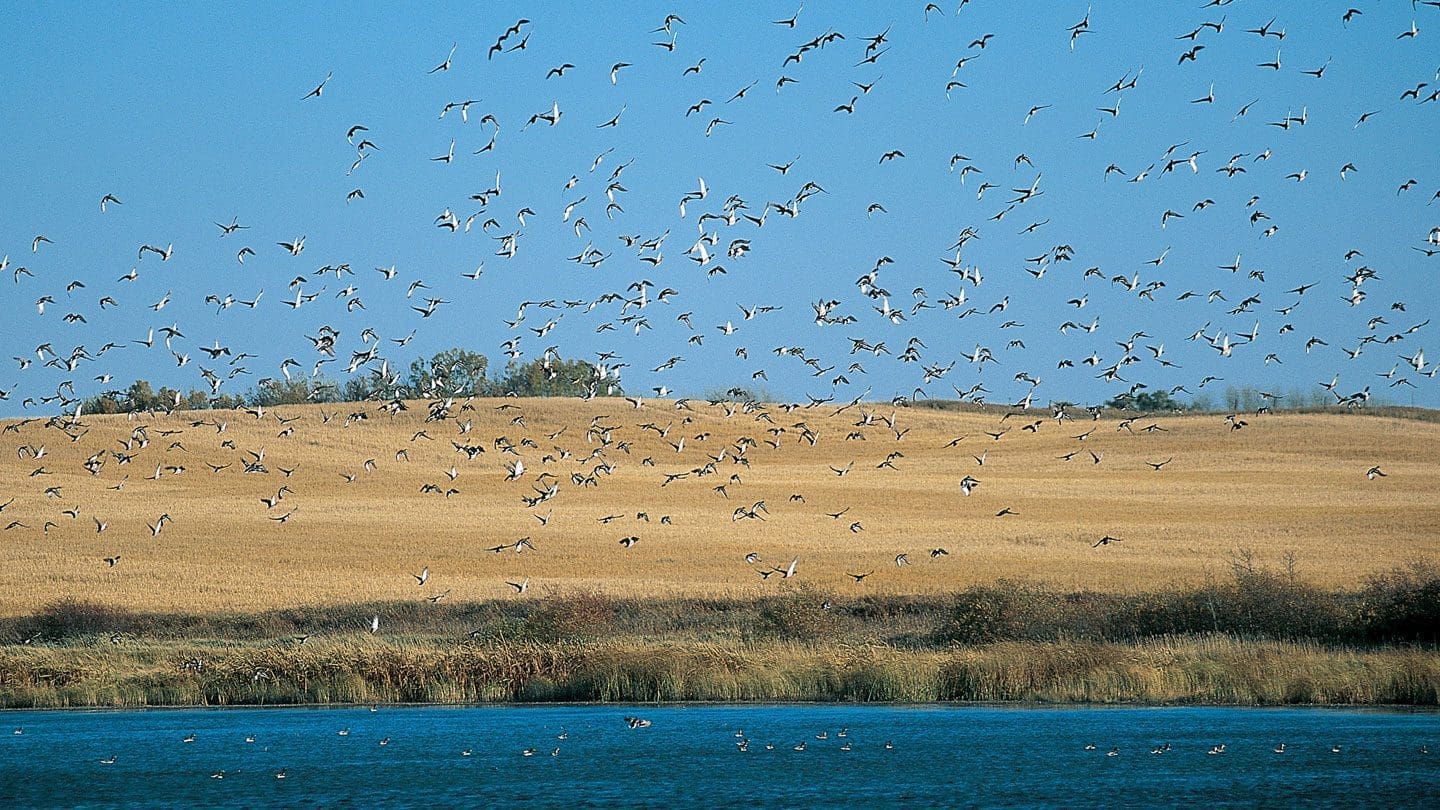 How We're Saving Wetlands in Saskatchewan
We have strong roots in Saskatchewan. Our projects provide habitat for waterfowl and wildlife, and recreation areas for people. We manage more than 2,900 projects. Our work has secured 1.8 million acres and positively influenced 5.4 million acres of Saskatchewan land and water. Our time-tested formula is simple, but effective. Conserve at-risk wetlands, restore those that have been drained and damaged, and manage the projects under our care.
Conservation and restoration
We focus on securing the land and water that waterfowl need to survive. We partner with landowners to purchase land and protect habitat on their property. Through our Revolving Land Conservation Program, we have protected more than 1,290 acres in the province. Our restoration programs restore drained wetland basins and seed nesting cover for waterfowl. Once land is secured or restored, we manage the land through maintenance work, tendering of hay and working with long-term partners to steward the habitat.
Education
We're working to make nature more accessible to Saskatchewanians. Our education programs are bringing the wonder of wetlands into people's lives. Many of our programs provide access to wetlands projects where young and old can explore and enjoy the outdoors. This understanding and appreciation can lead to a lifetime of passion and advocacy.
Policy
Wetland drainage is a serious issue – particularly on private land in southern Saskatchewan. DUC partners with landowners, industry and other stakeholders to promote policies that protect wetlands and acknowledge the needs of the agricultural landscape. We're working to build a sustainable future with all levels of government.
Science
Our world-class scientists are providing answers to some of the province's most pressing environmental concerns, and making a business case for wetlands. Our research demonstrates quantifiable environmental, economic and social benefits of wetlands as they relate to flooding, water quality and climate change. We are defining the barriers to conservation, and working on strategies to overcome them.