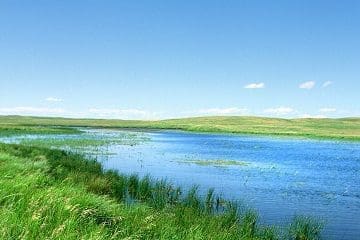 Thursday, March 19th, 2015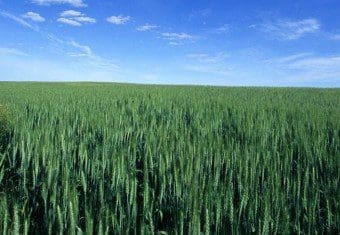 Friday, November 14th, 2014
Alberta
Alberta's wetlands are as diverse as Alberta's landscape. From the Rocky Mountains to the boreal forest to the open prairie, Alberta has one of the most diverse landscapes in all of Canada.
Wetlands are part of this landscape. Lesser scaup, trumpeter swans and woodland caribou depend on the wetlands of Alberta's boreal forest. Blue winged teals and red-tailed hawks savour the wetlands and uplands of the foothills and parklands. And the southern prairies are home to pronghorns, burrowing owls and northern pintails. Every year, Alberta hosts eight million waterfowl and 20 million shorebirds that use the province's wetlands and surrounding habitat to mate, nest, hatch and raise their young.
People in communities throughout the province, rural and urban centres, also depend on the province's wetlands for the recreational, economical and environmental services they provide, such as:
Filtering our water
Reducing flooding and soil erosion
Fighting climate change by storing carbon and greenhouse gases
Offering recreational and learning opportunities in nature
Alberta is one of the fastest growing provinces in Canada. With this growth comes an increase in development, both residential and commercial. Growth also continues in the resource extraction industry. These growths also impact wetlands and how they naturally function.
Check out current habitat conditions in Alberta
Contact:
Alberta Provincial Office
17915-118 Avenue
Edmonton, AB T5S 1L6
Tel: 780-489-2002
Fax: 780-489-1856
Email: du_edmonton@ducks.ca
Toll-free: 1-866-479-3825