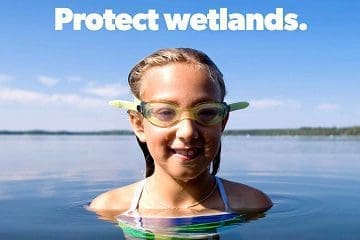 Wednesday, September 2nd, 2015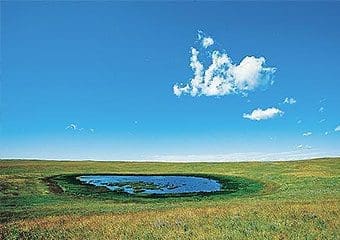 Monday, November 24th, 2014
Saskatchewan
Home to some of the most productive waterfowl habitat in North America, Saskatchewan is a waterfowl destination like no other. Located in grassland plains and rolling parklands to our immense boreal forest, Saskatchewan's wetlands support vast numbers of breeding waterfowl and provide prime habitat for an abundance of other wildlife populations.
Did you know that the most ducks in North America breed in Saskatchewan?
Every spring, 70% of the waterfowl in North America migrate to what is known as "the prairie pothole region" of the northern United States, Alberta, Saskatchewan and Manitoba, to nest, raise young and molt. Areas like the Missouri Coteau and the Allan/Dana Hills of Saskatchewan contain the some of the highest waterfowl breeding densities on the continent.
Despite the fact that wetlands are one of the most biologically-diverse ecosystems on the planet – second only to rainforests – Saskatchewan's wetlands are one of the most threatened landscapes in the country. We lose 28 acres of wetlands per day in Saskatchewan. In some areas of the province, over 90% of these wetlands have already been lost or severely degraded.
Our wetland conservation programs provide a solution.
We have completed nearly 3,000 habitat projects across the province, protecting 1.8 million acres of wetlands and associated habitat through restoration and retention
We have positively influenced another 1.8 million acres of habitat through retention and restoration measures through partnerships and our policy efforts.
We partner with government, industry, landowners and people like you to conserve our precious wetland resources.
Where your support is needed
Support efforts to protect the wetlands we have and restore lost or degraded wetlands across the province
Become a local voice for wetlands. Talk to your friends, neighbours and politicians about the importance of wetlands in your community
Help us rebuild Saskatchewan's signature wetlands
Check out current habitat conditions in Saskatchewan
Contact:
Saskatchewan Provincial Office
P.O. Box 4465
1030 Winnipeg St.
Regina, SK S4R 8P8
Tel: 306-569-0424
Fax: 306-565-3699
Email: du_regina@ducks.ca
Toll-free: 1-866-252-3825