The pursuit of a healthier world is a journey with no end. But it's marked with important milestones that provide motivation to carry on. To forge new paths. To make new discoveries. To inspire others to join us in rising to the challenges of conserving Canada's wetlands. DUC realized many of these milestones over the past year. 2019 was a year for conservation—and it's all thanks to you.
Your support has made every one of DUC's success stories possible. Here are a few from 2019 that demonstrate the power of what you're helping accomplish for wetlands, for wildlife, and for all of us.
Big gains on the ground: 99,000 acres of critical habitat
With hope in our hearts and shovels in our hands, DUC got to work safeguarding some of the country's most valuable and threatened areas. The outcome? Nearly 99,000 acres of wetland habitat conserved and restored. This exceeded the goal we'd set by nearly 15 per cent.
More importantly, the areas we've impacted are delivering remarkable environmental benefits. Life-giving prairie potholes are providing critical habitat for millions of North America's waterfowl and serving as front lines of defense against floods and droughts. Salt marshes are protecting our coastlines and giving fish places to spawn. Urban wetlands are offering city dwellers spaces to enjoy nature. All are contributing to our environment, our economy, and our lifestyle.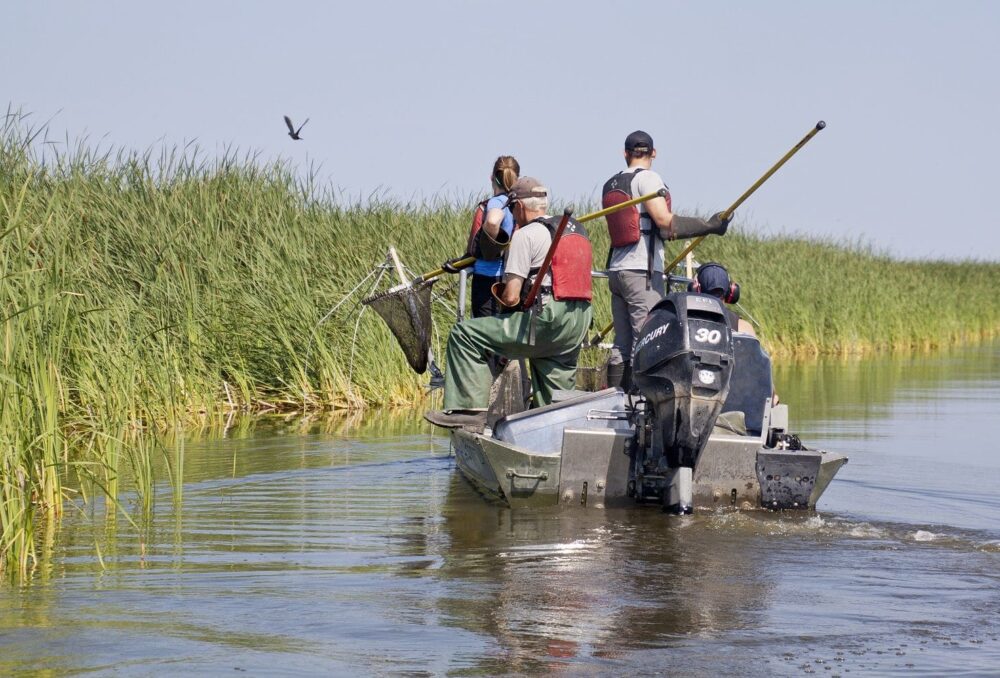 Advancing science: training Canada's next great conservation leaders at USask
New discoveries about wetlands and waterfowl are waiting in the wings at the University of Saskatchewan (USask). DUC has established an Endowed Chair in Wetland and Waterfowl Conservation at USask who will teach and mentor future scientists, conservationists, and wildlife managers.
In the face of a changing climate, the need for strong science to inform conservation decisions is critical. The endowed chair is the first of its kind in Canada and will ensure generations of new conservation leaders receive the training they need to meet the complex environmental challenges facing land, water, and wildlife.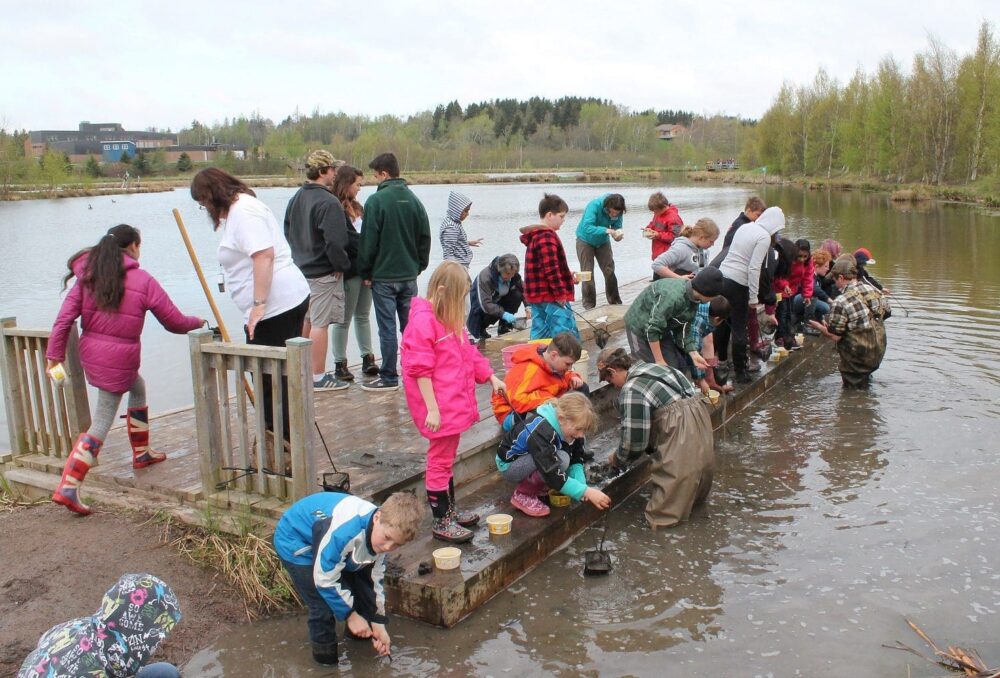 Empowering the next generation: engaging students at 25 Wetland Centres of Excellence
The future of conservation shines bright in the hearts and minds of young people who believe they can make the world a better place. This year, DUC supported 25 Wetland Centres of Excellence where high-school students are taking on wetland conservation projects in their local communities. This includes everything from planting trees, to monitoring water quality, to leading younger students on wetland field trips. It's a powerful way of engaging the next generation with the wonders of the natural world.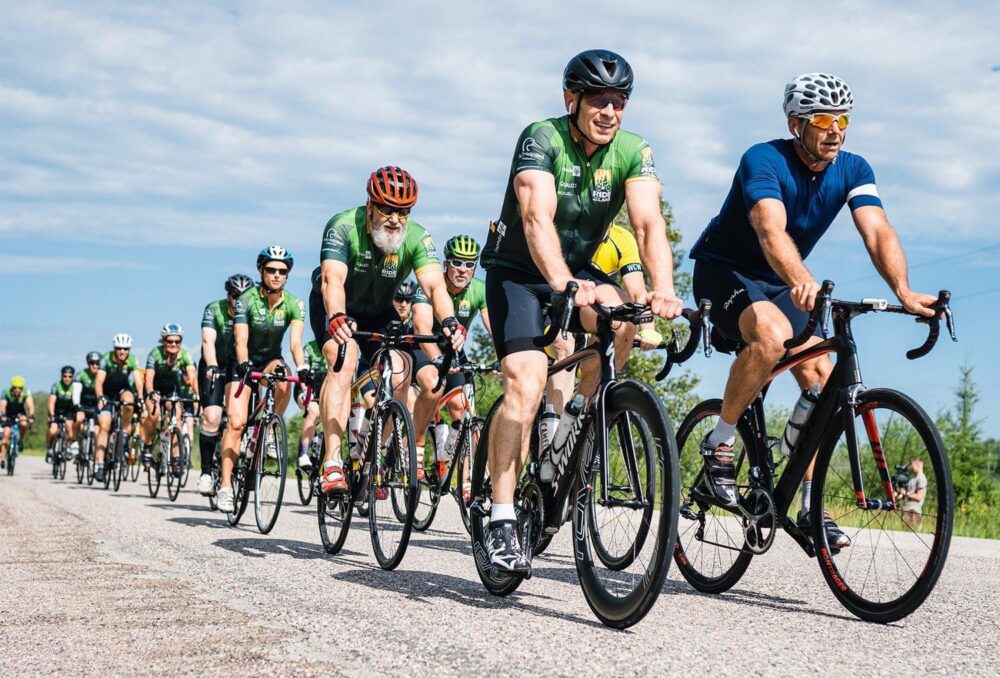 Volunteers going the distance: DUC's conservation community steps up
People power is what fuels DUC's conservation work, and our network of 5,200 volunteers has incredible strength. Together, volunteers organized more than 320 events in communities across the country to raise funds and awareness for wetland conservation. One event called Ride to the Lake saw a group of intrepid volunteers and avid cyclists make a 200-kilometre trek from Winnipeg, Man. to Kenora, Ont., raising more than $140,000. Now, that's what we call going the distance!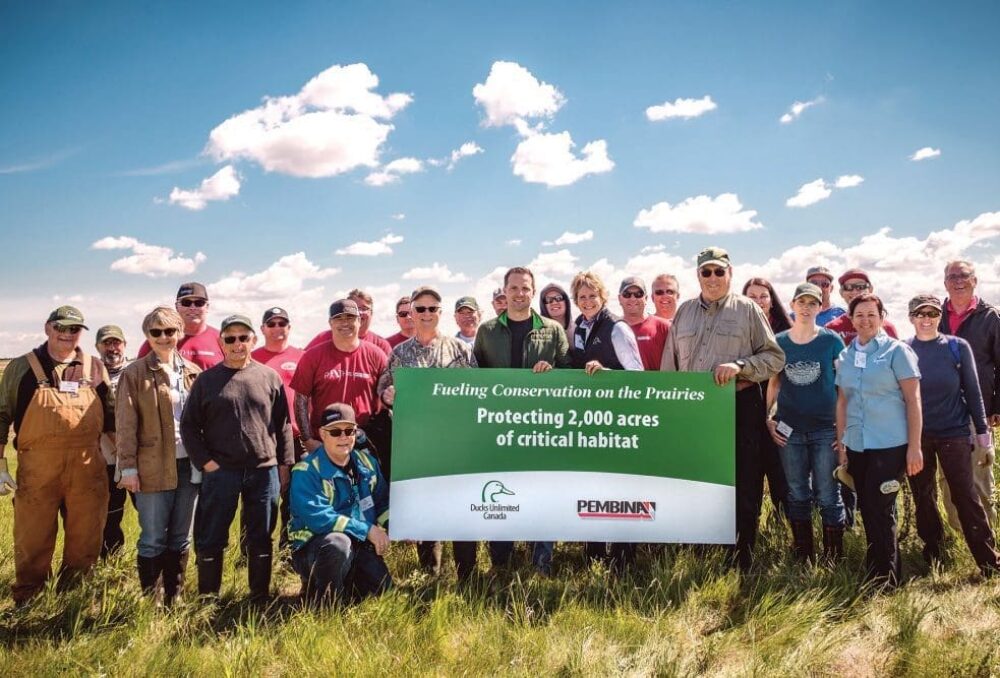 Strong partnerships, shared goals: the power of collaborative conservation
Joining forces with those who can help us make a difference is a cornerstone of DUC's approach to conservation. We're proud to collaborate with all who depend on Canada's natural areas to live, work, and play. This year, our partnership with the federal government is allowing us to leverage important funding through the  Natural Heritage Conservation Program to safeguard important habitat on privately owned or managed lands.  Our work with industry groups like Pembina Pipeline is helping us support working landscapes across the Prairies and our wetland mapping efforts conducted alongside Indigenous communities are shaping the future of conservation in the North. Every partnership is based on a shared commitment to conservation.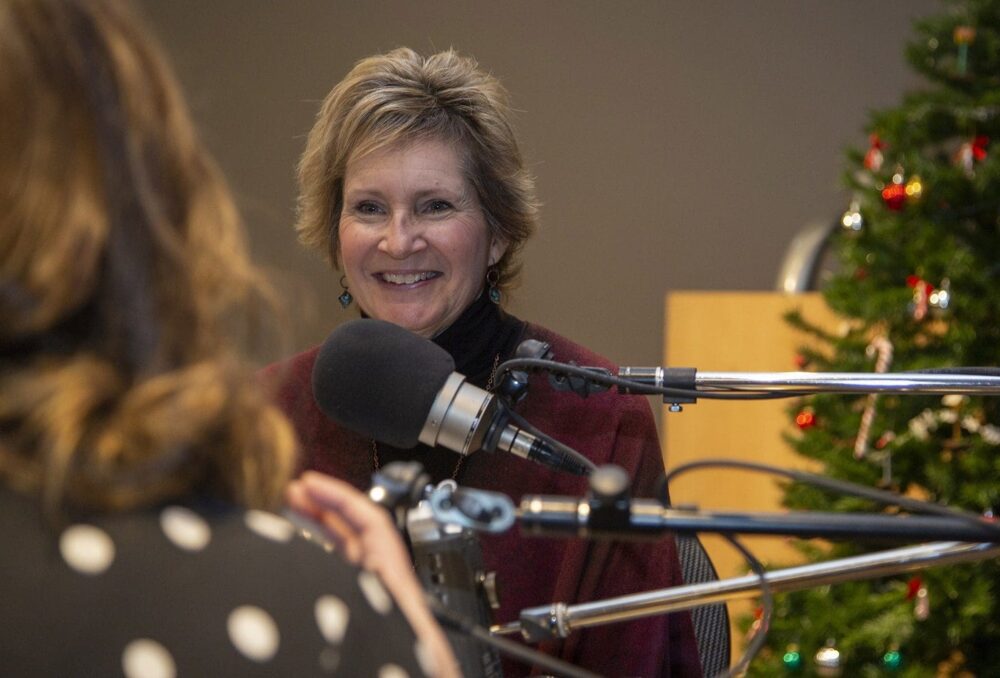 Tune in for more on conservation's biggest moments in 2019
Listen to a special year-end episode of DUC's podcast, In the Reeds. Host Jennifer Sanford speaks with DUC's CEO Dr. Karla Guyn about the conservation stories that made headlines in 2019 and what the future has in store for wetlands, wildlife and the health of our world.
---
As 2019 ends, we're proud of the many conservation achievements realized. But we're also humbled by the challenges we continue facing as part of the global conservation community. Over the past year, numerous reports identified urgent environmental crises. Sobering information about the state of our climate, biodiversity and bird populations is a reminder that there is still much work to do.
Now, more than ever, the world needs DUC. But even more importantly, it needs people like you.
Together, we'll carry the momentum of 2019 with us as we embrace the opportunities and challenges ahead. Thank you for travelling this journey with us.
Top up your impact—and your tax credits
Help conservation with a donation before December 31 and enjoy increased savings on your 2019 tax return. Give today and get the new limited-edition DUC Gear™ Socks: Wood Duck Edition.
Donate Now