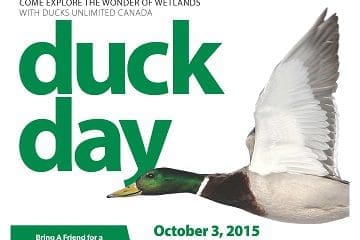 Tuesday, September 29th, 2015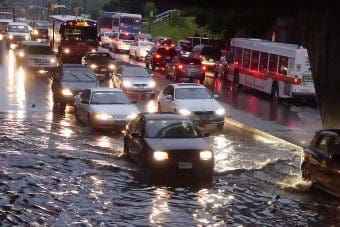 Tuesday, September 15th, 2015
Ontario
Speak out for wetlands
Are you concerned about clean water, climate change, flooding or watching algae take over our lakes? Wetlands are natural solutions to these problems and now is the time for all Ontarians who are concerned about the future of our environment, to help conserve it. The Ontario government is developing a new plan to better conserve wetlands and they want your input. We can help YOU speak out for wetlands, but time is short…deadline for comments is October 30, 2015.
---
Welcome to Ontario, known as the land of a thousand lakes! From the fertile farmland in the south, to the rocky, mineral-rich Canadian Shield, to the grassy lowlands of the north, Ontario is rich in forests, wetlands, lakes and streams.
Ontario's wetlands are critical for waterfowl. They annually support more than 3 million breeding waterfowl and provide important stopover areas for more than 10 million during spring and fall migration.
Ontario is also home to 13 million people. Most live in the southern portion of the province however people in communities all across the province, both rural and in urban centres, also depend on wetlands for the recreational, economic and environmental services they provide.
Wetlands:
Filter our water
Reduce the impact of flooding and increase drought resistance
Replenish and store ground water
Reduce erosion and protect shorelines
Fight climate change by storing carbon and greenhouse gases
Offer recreational and learning opportunities in nature
Despite all the benefits wetlands provide, they continue to be lost. As Ontario's population continues to grow, so does the potential for loss and degradation of wetlands due to human activities.
Did you know southern Ontario has lost at least 72 per cent of its wetlands?
It's true! Despite the fact that wetlands are one of the most biologically-diverse ecosystems on the planet – second only to rainforests – wetlands continue to be lost. Urban sprawl, infrastructure projects and agriculture expansion associated with southern Ontario's large population base have resulted in the loss of 72 per cent of its historic, large wetlands over the last 200 years.
Research shows:
In some regions wetland loss is more than 90 per cent and the wetland habitat that remains is under increasing threat.
More than 70,000 hectares (172,900 acres) of southern Ontario's large wetlands were lost between 1982 and 2002.
Protection of existing wetlands and restoration of lost or degraded wetlands is critical to a healthy, productive Ontario landscape. Wildlife, our water resources and the social and economic health of our communities depend on it.
Check out current habitat conditions in Ontario.
Contact:
Ontario Provincial Office
Barrie
740 Huronia Road, Unit 1
Barrie, ON L4N 6C6
Tel: 705-721-4444
Fax: 705-721-4999
Email: du_barrie@ducks.ca
Toll-free: 1-888-402-4444