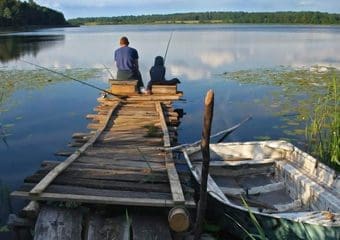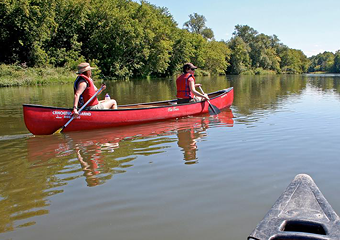 Ontario
---
Ontario wetlands are critical for breeding waterfowl and provide important stopover areas during migration – some birds travel up to 2,000 kilometers through Ontario on their biannual migrations. These stopovers are critical for birds to fuel-up for long their long journey south in the fall and again north in the spring. Ontario annually supports a breeding population of more than 3 million waterfowl, with 10 million ducks and geese migrating through Ontario in the fall.
Ontario is also home to 13 million people, mostly living in the southern portion of the province. As Ontario's population continues to grow, so does the potential for conflict between competing land-uses and the environment. Ducks Unlimited Canada (DUC) is working hard to both halt further wetland loss and to restore a portion of those already lost thus ensuring a healthy environment for Ontario's waterfowl, wildlife and people.
Did you know that southern Ontario has lost 72 per cent of its wetlands?
It's true! Despite the fact that wetlands are one of the most biologically-diverse ecosystems on the planet – second only to rainforests – wetlands continue to be lost.
Research shows as of 2002, southern Ontario has lost 72 per cent of its wetlands (> 10 ha) over the last 200 years.
In some regions wetland loss is more than 90 per cent and the wetland habitat that remains is under increasing threat.
Recent work demonstrated that more than 70,000 hectares (172,900 acres) of large wetlands were lost between 1982 and 2002.
Biggest threats to Ontario's wetlands and waterfowl habitat
Development pressures (urban and industrial expansion) associated with the large population base and;
Intensive agricultural land-use practices.
Our wetland conservation programs provide a solution.
We have completed more than 2,400 habitat projects across the province, protecting over 940,000 acres of wetlands and associated habitat through restoration and retention.
We have also positively influenced almost 575,000 acres of habitat through retention and restoration measures through partnerships and our policy efforts.
We partner with government, industry, landowners and people like you to conserve our precious wetland resources.
Where your support is needed
Support efforts to protect the wetlands we have and restore lost or degraded wetlands across the province.
Become a local voice for wetlands. Talk to your friends, neighbours and politicians about the importance of wetlands in your community
Help us rebuild Ontario's signature wetlands.
Check out current habitat conditions in Ontario.
Contact:
Ontario Provincial Office
740 Huronia Road, Unit 1
Barrie, ON L4N 6C6
Tel: 705-721-4444
Fax: 705-721-4999
Email: du_barrie@ducks.ca
Toll-free: 1-888-402-4444